Yeovil District Hospital
There are various types of fertility treatments and the contact telephone number and address for Yeovil District Hospital, can be found below.
If you would like to find out if you are suitable for fertility treatment or information about a particular procedure or treatment, contact a local clinic.
Yeovil District Hospital
Yeovil District Hospital
Women's Hospital
Higher Kingston
Yeovil
UK
BA21 4AT
Tel: 01935 384286
Clinic details: South Somerset is home to the town of Yeovil, which grew as a centre for defence aircraft in the 20th century. The town and its surrounding areas are serviced by the Yeovil District Hospital, which provides artificial insemination treatments for couples suffering from infertility who require assisted reproductive technologies. These treatments are under the jurisdiction of the hospital's Andrology department, which is responsible for treating all aspects of male fertility within the scope of the hospital's treatment offering. Treatments available are kept simple and limited to the provision of insemination, assessing sperm for quality and motility, and the monitoring of ovulation and, where necessary, the induction of ovulation
Fertility treatment at this clinic: Yeovil District Hospital is a provider of a number of different specialist services that are all delivered to high standards in a manner that is designed to be convenient, safe, and above all effective. Patient care is the centre of everything this hospital, with a convenient location in the centre of Yeovil the site is easily accessible from the surrounding region, providing an oddly peaceful rural setting for treatment in a hospital that is otherwise extremely modern. With a reputation as one of the leading employers in healthcare in the UK, Yeovil District Hospital can offer experienced and qualified doctors, surgeons, scientists, nurses, and physiotherapists to deliver treatment and patient care. The Yeovil District Hospital NHS Foundation Trust offers its services to about 185,000 people based in parts of Dorset and southern Somerset.
Services offered at this clinic: Counselling service, translators, artificial insemination, monitoring and induction of ovulation, tubal surgery
---
FERTILITY INFORMATION
UK HEALTH CENTRES
SELECT A LOCATION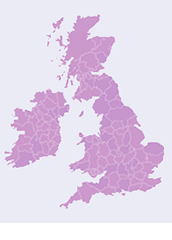 UK Health Centre