Fertility Clinics in Durdham Down
If you are considering fertility treatment because you have struggled to conceive or you or your partner are infertile, or if you are a same sex couple wanting to have a baby, there are a number of options available through the NHS and/or through private funding at fertility clinics in Durdham Down.
If you would like to book a consultation (many clinics offer free initial consultations) to discuss your ferility treatment options at a clinic in Durdham Down, contact the clinic direct. Treatment options include:
Gamete Intra-Fallopian Transfer (GIFT)
In vitro maturation (IVM)
Surrogacy
Surgery
Please also contact us if you would like further information about egg donation/edd donors or sperm donation/sperm donors.
Fertility Clinics Durdham Down
Spire Bristol Hospital
The Glen
Redland Hill
Durdham Down
Bristol
UK
BS6 6UT
Tel: 0117 980 4070
Found in Bristol, the Fertility & Reproductive Medicine Clinic in Spire Bristol Hospital can meet the needs of the residents of Bristol and nearby South Gloucestershire, Avon, Bath, Cardiff, Newport, and a number of other locations all within a short train or motorway journey of a recognised quality provision of infertility treatment. The clinic is able to deliver a range of different diagnostic investigations into the cause of infertility for both men and women. Ultrasound scans are used to determine the health of different reproductive systems like the ovaries and womb, while ovarian reserve tests can measure how many eggs are available for fertility treatment. Testing of the fallopian tubes can help your doctor surmise whether blockage of the fallopian tubes is the cause of your woes, and a specialist sperm assessment can look into the quality, mobility, and number of sperm a male partner has. The clinic can offer treatments for a number of different conditions like polycystic ovarian syndrome, recurrent miscarriage, ectopic pregnancy, endometriosis, and fibroids among many others. Whether or not the cause of infertility is established or not, a range of treatment options are made available to meet the needs of the many different individuals coming to make use of the quality treatments the centre provides. The clinic is particularly known for its experience in delivering laparoscopic surgery and drug treatments as well as artificial insemination.
---
FERTILITY INFORMATION
UK HEALTH CENTRES
SELECT A LOCATION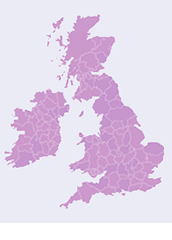 UK Health Centre