Fertility Clinics in Northampton
If you are considering fertility treatment because you have struggled to conceive or you or your partner are infertile, or if you are a same sex couple wanting to have a baby, there are a number of options available through the NHS and/or through private funding at fertility clinics in Northampton.
If you would like to book a consultation (many clinics offer free initial consultations) to discuss your ferility treatment options at a clinic in Northampton, contact the clinic direct. Treatment options include:
Gamete Intra-Fallopian Transfer (GIFT)
In vitro maturation (IVM)
Surrogacy
Surgery
Please also contact us if you would like further information about egg donation/edd donors or sperm donation/sperm donors.
Fertility Clinics Northampton
67 The Avenue
Cliftonville
Northampton
Northants
UK
NN1 5BT
Tel: 01604 601 606
A broad and comprehensive range of treatments are offered out of the CARE facility in Northampton, all provided by specialists in the field whose expertise makes them qualified to make decisions about your treatment and care with your best interests in mind. A host of different cutting edge procedures are on offer at CARE Northampton, each of which is provided by professionals with a great reputation in their field and with years of experience under their collective belts. IVF and ICSI protocols are both on offer at CARE Fertility centres like CARE Northampton. In vitro fertilisation and intra-cytoplasmic sperm injection (IVF and ICSI respectively) are amazing techniques that can offer couples and single women who have been struggling to get pregnant naturally and even through insemination treatments an opportunity to get pregnant by way of a treatment that is straightforward, effective, and with a proven safety record. Reviews and inspections by the Human Fertility and Embryology Authority (HFEA) have shown that IVF/ICSI treatments at the CARE Northampton are performed to standards consistent with national averages in terms of live birth rates as a result of those treatments. Furthermore CARE Northampton has exceeded the HFEA target for the proportion of single births from IVF and ICSI treatments. This is significant as it is widely accepted that one of the most significant risks to the health of both mother and child from fertility treatments such as IVF is the risk of multiple births, which while sometimes welcome, always place a significant burden on a mother's body.
---
FERTILITY INFORMATION
UK HEALTH CENTRES
SELECT A LOCATION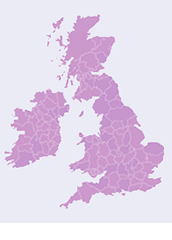 UK Health Centre