APRIL UK Health Insurance
APRIL UK provide outstanding customer service and have gained a fantastic reputation as a provider since establishing themselves as health insurance specialists in 1997. They insist on putting the customer first and always deal with circumstances in a prompt manner. For example, you will always receive an answer during the first three rings of a phone call, avoiding unnecessary waiting times. There are a number of different health insurance plans available to cover all your various needs:
'inSpire' Private Medical Insurance
This health insurance plan in partnership with Spire Healthcare is great value for money, and ensures that you receive the highest quality care from experienced professionals all over the UK. It enables you to access the 38 award winning Spire hospitals throughout the country with absolutely no need to sit on long NHS waiting lists. Spire work with over 3,000 medical experts and have experience of over 25 years, so you can have total peace of mind trusting them with your health care.
Private Medical Insurance Plan
The Private Medical Insurance plan allows you to access hospitals privately whenever you require medical treatment. The quality of care that you receive as a patient is excellent, and you can rely on the country's most superior consultants to get you back to good health. You can arrange treatment for whenever is convenient and appointments are always at a time that suits your lifestyle.
Accident, Sickness & Hospitalisation Plan
The Accident, Sickness & Hospitalisation Plan offered by APRIL UK pays you a monthly sum if an incident leaves you unable to work. The money can be used to help maintain your lifestyle and support you with paying off bills and your mortgage. In an average household, a family would only be able to carry on for 18 days financially if the primary earner lost their income, so it is vital that you are protected against any unexpected accidents or illnesses.
---
« Amariz Limited specialised insurance for expats Avalon Europe Funeral Plans »
PRIVATE HEALTH INSURANCE INFORMATION
UK HEALTH CENTRES
SELECT A LOCATION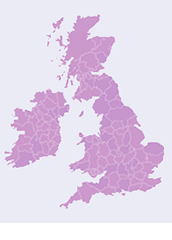 UK Health Centre