How can I get a discount on Laser Eye Surgery?
Due to the increasingly competitive nature of the laser eye surgery market there are a number of ways to get a discount on your laser eye correction procedure. There are more and more laser eye surgery clinics popping up every year, with each trying to offer cheaper and better treatments than the others. This has meant that the price for laser eye surgery has fallen in recent years. Unfortunately, the newer procedures use very expensive lasers and computers to ensure that you get the best possible results. These operations are somewhat more expensive than their standard counterparts.
The first and best way to get a discount is to shop around. Do your research on plenty of clinics to make sure you have found the best possible price, ensuring you take into account aftercare, the initial consultation and any medicine you may need. To help you keep the costs down, some clinics also offer a price match guarantee, so you know you are getting the best possible deal. Finally, you may be eligible for a discount if you register for the consultation and procedure online. Some websites have a pop up that asks you if you want to book a consultation, which can give you a discount. To ensure you get the best possible price, shop around and do your research, even ask your friends if they know of anywhere good and introduce a friend to get a discount.
Read more about the cost of laser eye surgery.
---
LASER EYE SURGERY INFORMATION
UK HEALTH CENTRES
SELECT A LOCATION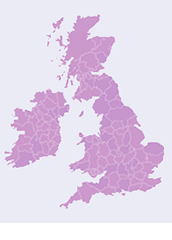 UK Health Centre