Laser Eye Surgery Clinics in Liverpool
If you would like to know how laser eye surgery can improve your eye sight, contact laser eye surgery clinics in Liverpool.  There are various treatments and types of surgery available for your eyes including:
Laser eye surgery clinics in Liverpool offering Lasik, Lasek & PRK laser eye surgery
Laser eye surgery clinics offering new bladeless Intralase laser eye treatment
Laser eye surgery clinics offering the lastest wavefront laser vision correction
Eye surgery clinics that offer alternatives to laser treatment including Phakic IOL's, INTACS & Conductive Keratoplasty (CK)
Eye clinics that offer treatment for presbyopia as well as short sight & long sight
To book a free consultation with a Liverpool laser eye surgery clinic, use the contact details below.
« ADD YOUR CLINIC »
Birkdale Clinic in Liverpool
2 Park Road Crosby
Liverpool
L23 3XF
Tel: 0500 442222
Optical Express in Liverpool
Unit 69a
South John St
Liverpool
L1 8BU
Tel: 08702 20 20 20
Ultralase in Liverpool
Tower Building
4 George's Dock Gates
Liverpool
L3 1QA
Tel: 0800 9888 237
Optimax in Liverpool
3 Water Street
Liverpool
L2 0RD
Tel: 08705 14 33 14
iSight Rodney Street Eye Clinic in Liverpool
Liverpool
Merseyside
L12 TQ
Tel: 01704 563 279
Vision correction through Lasik and other types of laser eye surgery, can have a dramatic effect on your life and help rid or reduce your dependancy on glasses and contact lenses. However, the surgery can cost £1000's and it is important that you make the right decision, for you. It may help to speak with your optician at your next eye test and seek their opinion. Some opticians can help put you through to laser clinics or even arrange a free consultation. Below is a list of local opticians.
Mark Blankstone Opticians
2a Derby Square
Liverpool
L2 9XW
Tel: 0151 236 5392
0.4 miles away from Liverpool

Silverberg Opticians
40 Whitechapel
Liverpool
L1 6DZ
Tel: 0151 709 2012
0.4 miles away from Liverpool

Boots Opticians
Clayton Square Shopping Centre
Charlotte Street
Liverpool
L1 1QR
Tel: 0151 708 5000
0.5 miles away from Liverpool

Dollond & Aitchison
62 Lord Street
Liverpool
L2 1TD
Tel: 0151 708 7032
0.5 miles away from Liverpool

Optical Express
66 Houghton Street
St. Johns Precinct
Liverpool
L1 1LR
Tel: 0151 708 0668
0.5 miles away from Liverpool

Specsavers Opticians
76-78 Lord Street
Liverpool
L2 1TL
Tel: 0151 709 9180
0.5 miles away from Liverpool

Vision Express
Unit 3
Tops Plaza
Clayton Square Shopping Centre
Liverpool
L1 1QR
Tel: 0151 707 0987
0.5 miles away from Liverpool

Conlon & Sons (Opticians)
11-13 Ranelagh Street
Liverpool
L1 1JW
Tel: 0151 709 4668
0.6 miles away from Liverpool

Ian Davis Opticians
66 Hanover Street
Liverpool
L1 4AG
Tel: 0151 709 2077
0.6 miles away from Liverpool

S E King Opticians
69 Church Street
Liverpool
L1 1DG
Tel: 0151 709 8192
0.6 miles away from Liverpool

Specialeyes UK Liverpool
In-Store Tj Hughes
London Road
Liverpool
L3 8JA
Tel: 0151 207 1120
0.8 miles away from Liverpool

J H Gains Opticians
12 The Mall
Breck Road
Liverpool
L5 6SW
Tel: 0151 263 8143
1.6 miles away from Liverpool

Breck road Spectacle Centre
294 Breck Road
Liverpool
L5 6QB
Tel: 0151 263 4005
1.7 miles away from Liverpool

Batty & Dexter Opticians
98 Breck Road
Anfield
Liverpool
L4 2RD
Tel: 0151 260 4677
1.8 miles away from Liverpool

Jonathan Kay Opticians
15 Prescot Road
Fairfield
Liverpool
L7 0LA
Tel: 0151 263 1100
2 miles away from Liverpool

R A Carr
Bridgefoot Farm
Hall Lane
Lydiate
L41 4LR
Tel: 01704 841315
2 miles away from Liverpool

Rayner
9 St. Werburghs Square
Grange Precinct
Birkenhead
CH41 2XZ
Tel: 0151 647 8277
2 miles away from Liverpool

Specsavers Opticians
29 Borough Pavement
Grange Precinct
Birkenhead
CH41 2XX
Tel: 0151 650 1666
2 miles away from Liverpool

Boots Opticians Professional Services
Unit 21 The Pyramids
Grange Road
Birkenhead
CH41 2ZL
Tel: 0151 666 1499
2.1 miles away from Liverpool

J H Gains Opticians
10 County Road
Walton
Liverpool
L4 3QH
Tel: 0151 525 8833
2.1 miles away from Liverpool

Martin & Kaye
256 Park Road
Toxteth
Liverpool
L8 4UE
Tel: 0151 727 5577
2.1 miles away from Liverpool

Store Optical
33 County Road
Walton
Liverpool
L4 3QA
Tel: 0151 524 1945
2.1 miles away from Liverpool

Vision Express
Unit 1
The Pyramids
Grange Road
Birkenhead
CH41 2ZL
Tel: 0151 647 4068
2.1 miles away from Liverpool

Eye 2 Eye, (Gartshore Optical Centre)
231 Grange Road
Birkenhead
Merseyside
CH41 2PH
Tel: 0151 647 3048
2.2 miles away from Liverpool

Hardmans Opticians
304 Park Road
Toxteth
Liverpool
L8 4QY
Tel: 0151 727 6054
2.2 miles away from Liverpool

Specsavers Wallasey
Unit 33
Cherry Tree Centre
Liscard Way
Wallasey
CH44 5XX
Tel: 0151 638 3341
2.2 miles away from Liverpool

Smithdown Eyecare Limited
188 Smithdown Road
Liverpool
L15 2JD
Tel: 0151 280 7777
2.3 miles away from Liverpool

Frederick Howard Opticians
40 Wallasey Road
Liscard
Wirral
CH45 4NW
Tel: 0151 630 0066
2.4 miles away from Liverpool

Rayner Opticians
12 Coronation Buildings
Wallasey Rd
Wallasey
CH45 4NE
Tel: 0151 639 2280
2.4 miles away from Liverpool

Asda Stores Vision Centre
Sefton Park
Smithdown Road
Liverpool
L15 2LF
Tel: 0151 734 6712
2.6 miles away from Liverpool

Brumpton Opticians
102 Laird Street
Birkenhead
Merseyside
CH41 8EN
Tel: 0151 652 2562
2.6 miles away from Liverpool

Healthy Eyes Opticians
257 County Road
Walton
Liverpool
L4 5PQ
Tel: 0151 523 5004
2.6 miles away from Liverpool
---
LASER EYE SURGERY INFORMATION
UK HEALTH CENTRES
SELECT A LOCATION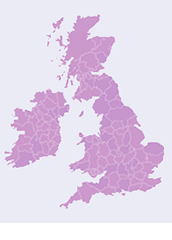 UK Health Centre