Laser Eye Surgery Clinics in London
If you would like to know how laser eye surgery can improve your eye sight, contact laser eye surgery clinics in London .  There are various treatments and types of surgery available for your eyes including:
Laser eye surgery clinics in London offering Lasik, Lasek & PRK laser eye surgery
Laser eye surgery clinics offering new bladeless Intralase laser eye treatment
Laser eye surgery clinics offering the lastest wavefront laser vision correction
Eye surgery clinics that offer alternatives to laser treatment including Phakic IOL's, INTACS & Conductive Keratoplasty (CK)
Eye clinics that offer treatment for presbyopia as well as short sight & long sight
To book a free consultation with a London laser eye surgery clinic, use the contact details below.
« ADD YOUR CLINIC »
Accuvision Laser Eye Surgery Clinic
48 New King\'s Road
London
Greater London
SW6 4LS
Tel: 0330 300 2020
Centre for Sight
38 Queen Anne Street
London
W1G 8HZ
Tel: 0800 011 2882
Cosmetic & Ophthalmic Surgery Centre
36 Knightsbridge
London
SW1X 7JN
Eye Laser Centre
10 Harley Street
London
W1G 9PF
Tel: 0800 1693157 / 0207 4678382
Focus Laser Vision
20 - 22 Wimpole Street
London
W1G 8GQ
Tel: 0845 5000 500
Highgate Hospital
17–19 View Road
Highgate
London
N6 4DJ
Tel: 020 8341 4182
London Vision Clinic
138 Harley Street London W1G 7LA
Tel: 020 7224 1005
Moorfields Eye Hospital
City Road
London
EC1V 2PD
Tel: 020 7566 2803
Optegra Eye Care
10 Alan Turing Road
The Surrey Research Park
Guildford
Surrey
GU2 7YF
Tel: 0800 358 0825
Optical Express
The Technology Park
Colindeep Lane
London
NW9 6BX
Tel: 08702 20 20 20
Optical Express
22 Harley Street
Ground Floor Right
London
W1G 9AP
Tel: 08702 20 20 20
Optical Express
17 Eastcheap
London
EC3M 1BU
Tel: 08702 20 20 20
Optical Express
219-229 Shaftesbury Avenue
London
WC2H 8EL
Tel: 08702 20 20 20
Optical Express
Westfield London Shopping Centre
Ariel Way
London
W12 7GF
Tel: 08702 20 20 20
Optimax
128 Finchley Road
London
NW3 5HT
Tel: 08705 14 33 14
Optimax
29th Floor
One Canada Square
Canary Wharf
London
E14 5DY
Tel: 08705 14 33 14
St. Thomas Hospital
The Westminster Bridge Consulting Rooms
Ground floor Gassiot House
London
SE1 7EH
Tel: 01702 586656
Ultralase
3 Albion Place
Hammersmith
London
W6 0QT
Tel: 0800 9888 237
Ultralase
15 Harley Street
London
W1G9QQ
Tel: 0800 9888 237
Ultralase
216-217 Tottenham Court Road
London
W1T 7PT
Tel: 0800 9888 237
Ultralase
London Fleet Street Medical Centre
2-3 Salisbury Court
London
EC4Y 8AA
Tel: 0800 9888 237
Windsor Eye Clinic
76 Osborne Road
Windsor
Berkshire
SL4 3EN
Tel: 01753 208020
Advanced Vision Care
77 Harley Street
London
W1G 8QN
Tel: 0800 652 4878
Vision correction through Lasik and other types of laser eye surgery, can have a dramatic effect on your life and help rid or reduce your dependancy on glasses and contact lenses. However, the surgery can cost £1000's and it is important that you make the right decision, for you. It may help to speak with your optician at your next eye test and seek their opinion. Some opticians can help put you through to laser clinics or even arrange a free consultation. Below is a list of local opticians.
DCM OPTICIAL CLINIC PLC
17 Eastcheap
London
EC3M 1BU
Tel: 0800 783 5555
0.1 miles away from London

HAWKES & WAINER
57 Leadenhall Market
London
EC3V 1LT
Tel: 020 7623 7300
0.1 miles away from London

THE GLASS HOUSE
2-3 Bulls Head Passage
Leadenhall Market
London
EC3V 1LU
Tel: 020 7929 4883
0.1 miles away from London

CHATOO & SONS
50b Fenchurch Street
London
London
EC3M 3JY
Tel: 020 7283 0280
0.2 miles away from London

BOOTS OPTICIANS
1 Poultry Unit 5
London
EC2R 8EJ
Tel: 020 7329 3320
0.3 miles away from London

BOOTS OPTICIANS
105-107 Bishopsgate
London
EC2M 3UE
Tel: 020 7588 1840
0.4 miles away from London

CITY EYES OPTICIANS
Suite 91
3rd Floor
65 London Wall
London
EC2M 5TU
Tel: 020 7638 6192
0.4 miles away from London

LEIGHTONS OPTICIANS (BLINKE LTD)
79 Leadenhall Street
London
EC3A 3DL
Tel: 020 7283 4538
0.4 miles away from London

OPTICAL EXPRESS
66 Cheapside
London
EC2V 6AZ
Tel: 020 7236 5707
0.4 miles away from London

OPTIKA
David Clulow
99 Cheapside
London
EC2V 5BT
Tel: 020 7638 9554
0.4 miles away from London

Quinlans Opticians
7 Bedale Street
London
SE1 9AL
Tel: 020 7403 6179
0.4 miles away from London

UNIVERSITY VISION LTD
1d Copthall Avenue
Angel Court
London
EC2R 7NJ
Tel: 020 7726 4979
0.4 miles away from London

DAVID CLULOW
43 London Wall
London
EC2M 5TF
Tel: 020 7638 8167
0.5 miles away from London

DOLLAND & AITCHISON
160-161 Salisbury House
London Wall
London
EC2M 5QD
Tel: 0207 628 8721
0.5 miles away from London

EYE CONTACT
Unit 2
The Arcade
Liverpool Street
EC2M 7PN
Tel: 020 7626 7232
0.5 miles away from London

South London Resource Centre
Department Of Ophthalmology
Guys Hospital
St Thomas Street
SE1 9RT
Tel: 020 7955 4307
0.5 miles away from London

SPECSAVERS (MRS HANIF)
165 - 166 London Wall
London
EC2M 5QD
Tel: 020 7330 1130
0.5 miles away from London

DOLLAND & AITCHISON
12 Paternoster Sq
Cheapside
London
EC4M 7DX
Tel: 020 7248 2820
0.6 miles away from London

G F Barnes
153 Borough High Street
London
SE1 1HR
Tel: 020 7407 3267
0.6 miles away from London

OPTIX
2 Exchange Arcade
Broadgate
London
EC2M 3WA
Tel: 020 7628 0330
0.7 miles away from London

EYELINK (SECOND SIGHT LTD)
11 Ludgate
Broadgate
London
EC4V 6DU
Tel: 020 7329 4462
0.8 miles away from London

London Eye Optique
2a Cherry Tree Walk
Whitecross Street
London
EC1Y 8NX
Tel: 020 7256 9778
0.8 miles away from London

Anthoney Austin Opticians
32-33 Cowcross Street
London
EC1M 6DF
Tel: 020 7253 5570
1 miles away from London

BOWINGS
58 Fleet Street
London
London
EC4Y 1JU
Tel: 020 7353 7801
1 miles away from London

GREGORY SEELEY
63 Fleet Street
City
London
EC4Y 1HT
Tel: 020 7353 1408
1 miles away from London

L A Sackwild
90 Tower Bridge Road
London
SE1 4TP
Tel: 020 7237 4789
1 miles away from London

The I Practice
14 Goswell Road
London
EC1M 7AA
Tel: 0207 251 1268
1 miles away from London

City University, Dept of Optometry
7-9 Bath Street
London
EC1V 9LF
Tel: 020 7040 8338
1.1 miles away from London

Institute of Optometry
56-62 Newington Causeway
London
SE1 6DS
Tel: 020 7407 4183
1.1 miles away from London

PC Shah
152 City Road
London
EC1V 2NP
Tel: 0207 253 1309
1.1 miles away from London

WHITBY & CO
29 Fleet Street
London
EC4Y 1AA
Tel: 020 7353 4455
1.1 miles away from London

New Era Optical
54 Leather Lane
London
EC1N 7TP
Tel: 020 7405 0618
1.2 miles away from London

City Opticians
75 Chancery Lane
London
WC2A 1AA
Tel: 020 7405 4875
1.3 miles away from London

S Squared
33 Lower Marsh
Waterloo
London
SE1 7RG
Tel: 020 7633 0680
1.3 miles away from London

Specsavers Opticians
Unit 4
311-318 High Holborn
Camden
London
WC1V 7PU
Tel: 020 7404 4432
1.3 miles away from London

Vision Express Optical Lab
37-39 High Holborn
London
WC1V 6BG
Tel: 020 7831 2670
1.3 miles away from London

Obhrai & Son
146 Strand
London
WC2R 1JA
Tel: 020 7379 5226
1.4 miles away from London

Hodd Barnes Dickins
94 High Holborn
London
WC1V 6LF
Tel: 020 7242 3492
1.5 miles away from London

My Eyes Opticians
68 Exmouth Market
London
EC1R 4QP
Tel: 0207 278 8480
1.5 miles away from London

Pro-Vision Opticians
263 Old Kent Road
London
SE1 5LU
Tel: 020 7231 2191
1.5 miles away from London

Angel Eyes Opticians
395 St. John Street
London
EC1V 4LD
Tel: 020 7837 9418
1.6 miles away from London

Churchills of London
220-222 Walworth Road
London
SE17 1JE
Tel: 020 7703 0405
1.6 miles away from London

HOXTON OPTICIANS
186 Hoxton Street
London
London
N1 5LH
Tel: 020 7613 1981
1.6 miles away from London

J G Bentley
204 Southwark Park Road
South Bermondsey
London
SE16 3RW
Tel: 020 7237 8246
1.6 miles away from London

Nash Opticians
254 Southwark Park Road
London
SE16 3RN
Tel: 020 7237 3230
1.6 miles away from London

Optical Express
65-72 The Strand
London
WC2N 5LR
Tel: 020 7930 3167
1.6 miles away from London

R & J Optical
39-41 East Street
London
SE17 2DJ
Tel: 020 7252 4544
1.6 miles away from London

Schuller Opticians
44 Lambs Conduit Street
London
WC1N 3LJ
Tel: 020 7404 2002
1.6 miles away from London

David Clulow Opticians
6 Neal Street
London
WC2H 9LY
Tel: 020 7240 8284
1.7 miles away from London

Dollond & Aitchison
297 Walworth Road
Walworth
London
SE17 2TG
Tel: 020 7703 3814
1.7 miles away from London

Dollond & Aitchison The Opticians
428 Strand
London
WC2R 0QE
Tel: 020 7836 3775
1.7 miles away from London

Eyelevel
37 Upper Street
London
N1 0PN
Tel: 020 7354 9277
1.8 miles away from London

Hattons Opticians
157 Lambeth Walk
London
SE11 6EE
Tel: 020 7582 8877
1.8 miles away from London

Angel Eye Centre
85 Chapel Market
London
N1 9EX
Tel: 020 7278 3535
1.9 miles away from London

Brunswick Visionplus
Unit 31 Brunswick Centre
London
WC1N 1AF
Tel: 020 7520 0010
1.9 miles away from London

David Clulow
25 Upper Street
London
N1 0PQ
Tel: 020 7704 0010
1.9 miles away from London

Drury Porter Eyecare
70 Brunswick Centre
London
WC1N 1AE
Tel: 020 7837 3276
1.9 miles away from London

Eyecare Clinic
19a Newport Court
London
WC2H 7JS
Tel: 020 7734 3688
1.9 miles away from London

Insight Opticians
24 Chapel Market
London
N1 9EZ
Tel: 020 7278 1212
1.9 miles away from London

Specsavers Islington
68 Chapel Market
Islington
London
N1 9ER
Tel: 020 7841 3030
1.9 miles away from London

VISION EXPRESS LTD
23-24 Upper Street
Islington
London
N1 0PQ
Tel: 0207 354 0057
1.9 miles away from London

Dollond & Aitchison
49-51 Surrey Quays Shopping Centre
Redriff Road
London
SE16 7LL
Tel: 020 7252 3115
2 miles away from London

Essex Opticians
41 Essex Road
London
N1 2SF
Tel: 020 7359 3816
2 miles away from London

Optika, 44
Surrey Quays Shopping Centre
Redriff Road
London
SE16 7LL
Tel: 020 7394 9818
2 miles away from London

Sight Care
45 Oxford Street
London
W1D 2DZ
Tel: 020 7434 2385
2 miles away from London

Specsavers Opticians
Unit 6
6-17 Tottenham Court Road
London
W1T 1BG
Tel: 020 7580 5115
2 miles away from London
---
LASER EYE SURGERY INFORMATION
UK HEALTH CENTRES
SELECT A LOCATION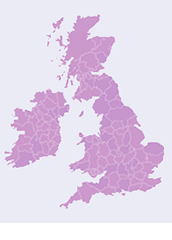 UK Health Centre