AllClear Travel Cover for any Medical Condition
AllClear Travel insurance can be relied upon to cover any medical condition, at any destination, at any age. When going on holiday, the last thing you want to worry about is your health, but if you suffer from pre-existing medical conditions you could end up needing unexpected emergency treatment or medication. In order to avoid the extensive costs of treatment abroad, it is vital that you are covered by a travel insurance that is accommodating to all of your medical needs.
While some companies don't even offer insurance to those who live with a medical condition, AllClear believe that everyone deserves to travel with total peace of mind. It's so simple to take out a policy with AllClear, all you have to do is take part in a one-off medical screening process and then you can compare a range of quotes from their specialist providers. All the features of the insurance policies are on one screen so comparisons can be made easily, and it's much less complicated than using other specialist sites, as they often have a number of screening processes to complete along with other requirements like proof of medical documents.
Types of travel insurance available include:
Arthritis
Asthma
Breast cancer
Crohn's disease
Diabetes
Epilepsy
High cholesterol
Leukaemia
Mental illness
Prostate cancer
Many others
With AllClear Travel absolutely everything is online. They have so much information regarding travelling with medical conditions and you can count on them to provide you with fantastic quotes tailored to you.
---
« ALC Global Cover Plans Allianz Health Insurance »
PRIVATE HEALTH INSURANCE INFORMATION
UK HEALTH CENTRES
SELECT A LOCATION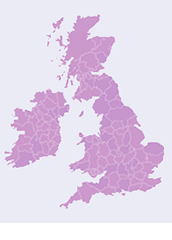 UK Health Centre