ALC Global Cover Plans
ALC Health has been caring for the wellbeing of individuals, families, and companies all over the world with a variety of international plans to suit the lifestyles of expatriates and travellers. They understand the burden of healthcare when living away from home and know that having confidence in your provider is absolutely vital. Therefore, they take a very personal approach to dealing with clients. The ALC Health claims team has dealt with cases in over 140 different countries and they use their local knowledge to ensure that you experience an extremely dependable service. There are four international plans to choose from:
Prima Platinum – this plan offers an extensive range benefits including a wide variety of treatments and four levels of pregnancy and labour care, dental work and even repatriation cover.
Prima Premier – this traditional cover includes both in-patient and day-patient treatment, with out-patient cover as an extra option along with childbirth care, dental services and evacuation or repatriation insurance.
Prima Classic – an everyday insurance plan covering all the essentials for international medical care. In-patient, out-patient and day-patient treatments are all covered for, and a number of add-ons are available.
Prima Concept – the cheapest plan available offers important private treatment at a very affordable rate. Evacuation and repatriation covers are available to choose as extra options.
With the flexible cover that ALC Health provides, you are sure to find an international private health insurance plan to suit your needs. Whether you opt for a basic package to deliver you with essential cover or choose the platinum plan with extensive benefits, you can count on ALC to offer an excellent, reliable service.
---
« AIG Direct All Kinds of Cancer Cover AllClear Travel Cover for any Medical Condition »
PRIVATE HEALTH INSURANCE INFORMATION
UK HEALTH CENTRES
SELECT A LOCATION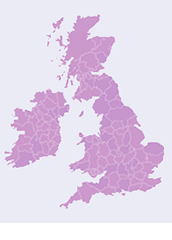 UK Health Centre