Dignity Funeral Plans
Dignity offers pre-paid funeral plans so that there is one less thing for your family to worry about after your death. The Dignity funeral plan takes care of the funeral costs and services and provides a cremation funeral. Arranging a funeral can be extremely hard on your family's finances and emotions, as it is already a very difficult time. By pre-paying and organising your funeral you will remove this burden from them. Many other companies use Dignity as well as the general publics, companies such as Age UK and the Post Office
Another benefit of choosing a pre-paid funeral plan is that you can in effect 'freeze' the price of your funeral as you pay today's prices for your future funeral. By pre-arranging your own funeral, all your grieving family have to do is make one phone call to Dignity, the funeral plan team can take care of all aspects of the funeral, from arranging transportation, flower arrangements and a funeral director, they take care of it all. They also provide all the help and support your family need at this difficult time and your family can add their own personal touches if they choose to.
Why chose Dignity?
Unlike many other funeral insurers, Dignity not only covers the cost of the funeral, they also help to arrange every aspect of it, as well as support your loved ones You will not pay a penny more than the amount of your plan, even if the funeral cost is higher than the sum you paid, as Dignity will cover the rest of the cost.  The price of your funeral will be frozen at today's funeral prices, which is very important as funeral costs are rising dramatically every year. They offer three funeral plans for complete peace of mind.
Other benefits include:
The cost of your funeral is guaranteed so your family won't have to pay any more money.
You can make all funeral decisions yourself so that your family doesn't have to.
There is a 24 hour bereavement helpline for your loved ones.
You can spread the cost of the funeral over a time period to suit you.
You will be accepted if you are over 50 with no medical or health questioned asked.
They can make your funeral as personal as you and your family would like.
Dignity works with every individual to make sure they are happy with their payment plan and to work closely with you to make your funeral just how you would like it at today's prices.
---
« DG Mutual Sick Pay Insurance Flexibility with the AA »
PRIVATE HEALTH INSURANCE INFORMATION
UK HEALTH CENTRES
SELECT A LOCATION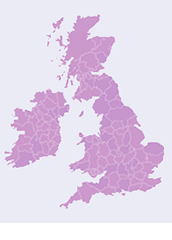 UK Health Centre