World First Travel Insurance
If you're preparing to work overseas, jet off on holiday or travel the world and see the sights, it's essential to buy travel insurance cover. Travel insurance not only gives you peace of mind, but it also ensures you have access to the treatment you need in the event that you develop an illness or you are involved in an accident abroad. World First is a specialist travel insurance provider with more than 40 years of experience in the business.
World First understands the importance of flexibility and personalisation and offers a range of policies for individuals and families, providing varying levels of cover and the option to personalise your plan to suit your needs and the nature of your trip.
World First has options for everyone, from those planning a two-night city break to those embarking on a gap year overseas. Travel insurance gives you security and stability and enables you to go out and enjoy your travels without any worries.
Policies and plans
World First offers a plethora of travel plans, including single trip, multi-destination and long-term travel insurance. You can also add extreme sports cover, pre-existing conditions cover, winter sports cover, luggage protection, cancellation and flight delays, wedding insurance, cruise cover and golf holiday insurance. World First covers hundreds of pre-existing medical conditions, including Crohn's disease, heart disease, multiple sclerosis, cancer, high blood pressure and HIV. The medical screening process is simple and hassle-free.
Whatever your needs, World First can personalise your policy to provide a suitable level of cover, which caters for all aspects of your journey abroad.
Our products include:
Annual travel insurance
Single-trip policy
Family travel insurance
Cruise insurance
Gap year plans and backpacker cover
Cover for pre-existing conditions
Time share cover
Stop-over insurance
Medical travel insurance
Customers can also enjoy the following benefits:
UK based advisers
Easy to use claims process and expert advice on hand at all times
Travel up to 12 months in advance
14-day money back guarantee on policies
Get a quote online
---
« National Dental Plan Wiltshire Friendly »
PRIVATE HEALTH INSURANCE INFORMATION
UK HEALTH CENTRES
SELECT A LOCATION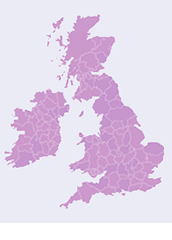 UK Health Centre