Microdermabrasion Aftercare
There are some practical measures that you can take following your microdermabrasion treatment what will ensure the speedy recovery and general health of your skin.  These will be discussed with you when you have your consultation and after your treatment is completed.
Use a non-perfumed, gentle moisturiser regularly after your treatment and don't wear make-up.  It is likely that you will be advised as to which ones might work the best for you by your practitioner.
Avoid extreme weather conditions such as sun and wind.
Don't swim for a couple of days after your treatment
Sweat may make your skin feel uncomfortable, so exercise ought to be avoided for a few days after treatment
Drink plenty of water to help re-hydrate the skin
Avoiding shaving or waxing for a week after microdermabrasion
All of these measures ensure that your skin has the best possible chance to heal well and quickly, avoiding any unnecessary strain or risk.  Any chance of irritation ought to be avoided.  If you are unsure about any part of your daily life that might affect your skin after having microdermabrasion it is best to consult your practitioner as to whether or not it could cause potential harm.  Most people are able to continue their lives as normal after the procedure. 
---
« Types of Microdermabrasion Microdermabrasion at Home »
MICRODERMABRASION INFORMATION
UK HEALTH CENTRES
SELECT A LOCATION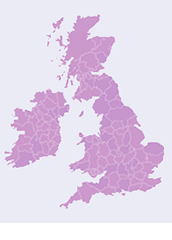 UK Health Centre