New Device could raise Orthodontic Efficiency
A new device, called the AcceleDent, is said to offer a faster and better treatment than standard braces alone.
The device, invented at the University of Texas by Dr. Dubravko Pavlin and a team from OrthoAccel Technologies Inc., utilises the same cyclic loading technology as used by NASA on astronauts to help maintain muscle and bone strength. The device is placed in the mouth and the patient bites down on the device, while it uses controlled vibrations to speed up the correction of the teeth.
The device is used for 20 minutes a day and the vibrations are so minute as to only be slightly noticeable to the patient.
The orthodontic pressure applied by the device also strengthens the alveolar bone and and gum tissue around the teeth, resulting in a more solid foundation than the braces. According to Pavlin, this means that orthodontists could treat more complicated cases with better results.
Brent Tarver, the vice president at OrthoAccel for clinical affairs, says that he is positive about investigation and that he hopes that it will lead to U.S. regulatory approval.
The University of Texas Health Science Center, one of the leading health science universities in the world, has an operating budget of $668m and has leading specialists in areas such as carviovascular disease and neurosciences.
The Acceledent will be released in the UK on a limited basis later in the year and is anticipated to be on the United States' market towards the end of next year.
Monday 14th September 2009
---
« Other News Topics More Dentistry News »
DENTISTRY INFORMATION
UK HEALTH CENTRES
SELECT A LOCATION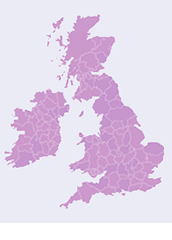 UK Health Centre