Dental Visits To Become Less of a Pain
Friday 14th May 2010
A visit to the dentist could be about to get much more pleasant, if new research is to be believed. Research, published in the journal Molecular Pharmaceuticals, suggests that a nasal spray could be used to replace the much loathed dental anaesthetic jab. Researchers claim that their findings indicate that nasal sprays could be used to treat dental pain, migraines and more.
Researchers at Regions Hospital in St. Paul, Minnesota, found that administering anaesthetic using a nasal spray or nasal drops successfully blocked pain sensations in the teeth, nerves, jaw and structure of the mouth. The research is the first to track the path of anaesthetic molecules through the nose and mouth that are not administered directly by injections.
The researchers hope that their findings could be used to make visiting the dentist a more enjoyable experience and reduce the feeling of fear experienced by many nervous patients.
---
« Other News Topics Dentistry News »
DENTISTRY INFORMATION
UK HEALTH CENTRES
SELECT A LOCATION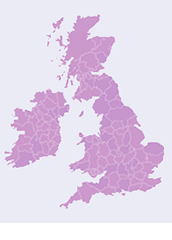 UK Health Centre