Quitting Smoking Improves Oral Health
Friday 23rd July 2010
Quitting smoking could reduce levels of unhealthy oral bacteria in patients with chronic gum disease, according to new research. The new report, published in the Journal of Clinical Microbiology, claims that stopping smoking could also increase levels of healthy oral bacteria.
Researchers reached their conclusions by collecting dental plaque samples from 22 smokers. 11 participants continued to smoke whilst the other 11 ceased smoking. Scientists noted that healthy bacteria levels increased whilst bacterial pathogens decreased.
Experts now believe that smoking cessation could now be advised to help restore oral health in people with gum disease.
---
« Other News Topics Dentistry News »
DENTISTRY INFORMATION
UK HEALTH CENTRES
SELECT A LOCATION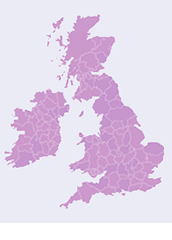 UK Health Centre