Sound Waves Soothe Dentist Fears
Friday 28th May 2010
New sound emitting technology has been developed that can be used to calm patients who are nervous about visiting the dentist, experts claim. Designed by neuro-scientists, the technology soothes anxious patients by transmitting sound frequencies to the brain that slows brain waves into a relaxed state. Experts believe that the treatment could reduce anxiety by as much as 50%.
Anxious patients are asked to don a headset and dark glasses. The headset issues frequencies that causes the body to enter into a meditative, sleepy or drowsy state that is highly relaxed. The treatment is a form of cranial electrotherapy stimulation that is thought to encourage the brain to release happy hormones including serotonin and dopamine.
And a new study published in the Academy of General Dentistry showed that nervous patients who had been treated with cranial electrotherapy stimulation were up to 50% more likely to feel less anxious about the dentist.

Some London based private dental clinics are already using the 'NuCalm' equipment to soothe highly anxious individuals. It is hoped that the treatment could be adopted by NHS dentists in the future.
---
« Other News Topics Dentistry News »
DENTISTRY INFORMATION
UK HEALTH CENTRES
SELECT A LOCATION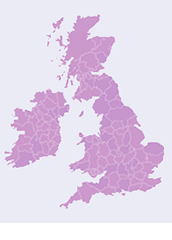 UK Health Centre