Stem Cells Could Grow Dental Implants
Tuesday 25th May 2010
People who have lost some or all of their adult teeth could benefit from a new stem cell technique that could see new teeth grow in an empty dental socket, researchers claim. Research, published in the Journal of Dental Research, suggests that implanting a model tooth made of natural materials that have been steeped in stem cells could develop and grow into a functioning tooth in as little as nine weeks. Researchers claim that the tooth produced may better fit the mouth than conventional dental implants.
Researchers at the department of dental medicine at Columbia University Medical Centre reached their conclusions by carrying out an animal-model study using the new dental implants. The researchers found that they were able to encourage rapid cell dental growth by implanting an artificial tooth structure made of natural materials into the dental socket. The tooth scaffold was infused with growth factor stem cell rich molecules. The researchers discovered that this method not only resulted in the tooth scaffold developing into a functioning tooth but also resulted in nearby ligaments and bone re-generating too.
Researchers now hope that their new method could replace conventional dental implants that are drilled or screwed into the jaw bone. Researchers claim that the stem cell implants could also be used reduce dental treatment waiting times as the procedure can be carried out quickly.
---
« Other News Topics Dentistry News »
DENTISTRY INFORMATION
UK HEALTH CENTRES
SELECT A LOCATION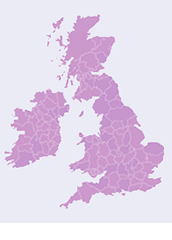 UK Health Centre