Best Doctors Services
When it comes to your health, making the right decision and choices are crucial. Best Doctors have connections to over 50, 000 medical experts giving you access to the best results, advice, diagnosis and treatment available. They offer cover for even the most serious conditions such as heart problems and cancer care. They offer a range of services to help you get the best treatment, when you want and it and in your chosen location.
Get a second opinion with InterConsultation™
Interconsulation is a service provided by Best Doctors in order to fully review your medical diagnosis and treatment. They provide not just a second opinion but also a full analysis of your condition by an expert in that particular field. They gather all your medical records themselves and are able to retest samples and look at any X-rays and files using the very best technology in world-renowned clinics. After a full review has been done, they offer a personalised report, recommending the best medical treatment for you.
Medical conditions are fully explained
Often when diagnosed with something you don't always know exactly what treatment options are available or have your medical condition fully explained to you. Best Doctors can answer any questions you have about any area of your case by expert consultants in the treatment of your medical condition. Many of us are guilty of looking up our conditions online, but this can often provide misinformation and further confusion. By making a call to Best Doctors you can learn more about your condition, treatments available and what to do next, all 100% fully confidentially.
Ask a doctor online
They also provide an email service where you can ask one of their expert doctors a medical query about yourself or a member of your family. You should receive an email reply within three days but this service should never be a replacement for visiting a GP.
Medical treatment outside the UK
You may need to go abroad for medical treatment, and Best Doctors can help you find the right clinic using their FindBestCare® service. One of their case managers will look through a vast database of over 50, 000 doctors with over 400 different specialties to find the right clinic and expert doctor for your needs. They provide more than one recommendation and will contact the individual clinics to determine of they are accepting new patients. They can even help with travel and hotel recommendations although you will cover the cost of this and of treatment abroad.
---
« AXA PPP Healthcare Private Health Insurance BHSF Cancer Cover »
PRIVATE HEALTH INSURANCE INFORMATION
UK HEALTH CENTRES
SELECT A LOCATION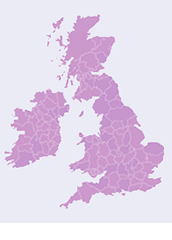 UK Health Centre