C S Healthcare Health Insurance
C S Healthcare offer health insurance plans for people who have worked or work for the civil service, the public sector and any charity organisations. They offer a specialised service offering private health insurance for UK citizens. They let their member's chose their health plan and create a package that it right for your needs. You can look at a range of benefit options and decide which would be best for you. The base plan that all their members need to access further options is the Essential plan that covers surgery, hospital visits/stays and scans. Other options include:
Expert Diagnostics- This cover gives you very fast assess to a consultation so that you can be diagnosed quickly and effectively. This option covers your consultation, any tests needed such as scans, x-rays and blood tests. It also covers any injections to offer pain relief and also advice on your diet and lifestyle.
Therapy and Care - This option covers therapy treatment to help you recover from your particular illness. This also covers alternative therapies such as homeopathy and acupuncture. It also covers sports therapy, speech therapy and osteopathy.
Heart and Cancer - Both heart and cancer illnesses can be the most expensive, so this can provide peace of mind if you need heart or cancer cover. This option includes a range of treatments such as cancer surgery and treatment, heart surgery and aftercare including counseling.
What is excluded from cover?
Certain chronic medical diseases are exempt from cover including those that have no cure, it is likely to return, it carries on indefinitely or it needs long-term control. Other exclusions are:
Any treatment which is not within the UK
Transplants
Surgery to correct short-sightedness
Hearing aids
HIV/Aids
Cosmetic surgery
You will not be covered for any pre-existing medical conditions, which is normal for health care cover. The oldest you can be to assess cover is 74 years and eleven months. You and your family may join CS Healthcare if you worked in the:
Civil Services
Charity organizations
Non-Profit companies
Armed forces
Public service
For more information about CS healthcare private health insurance options contact them on their website or telephone to see if they are the right option for you and your families health care.
---
« Co-operative Pre-paid Funeral Plans Dencover Dental Insurance »
PRIVATE HEALTH INSURANCE INFORMATION
UK HEALTH CENTRES
SELECT A LOCATION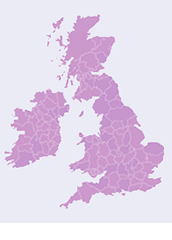 UK Health Centre