Weight Loss Surgery (Obesity Surgery) Plymouth
Weight loss surgery (also known as Obesity Surgery) is available on the NHS and privately, at clinics and hospitals throughout the UK. If you are clinically obese and would like to know more about your options, contact a clinic/hospital in Plymouth.
Alternatively, complete the form on the right hand side, with a brief message describing your concerns or the weight loss Plymouth procedure that you are interested in. If we represent a clinic, an advisor will contact you in due course.
Weight loss Plymouth options in Peterborough may include:
Weight Loss Surgery Plymouth & near Plymouth
« ADD YOUR CLINIC »
Nuffield Health Plymouth Hospital
Derriford Road
Plymouth
Devon
PL6 8BG
Tel: 01752 775 861
Fax: 01752 768969
Cosmetic Bliss
Carn House
Canworthy Water
Launceston
Cornwall
PL15 8UB
Tel: 0871 288 7697
Weight Loss Services in Peterborough & near Peterborough
Weight Watchers Meetings
Slimming World Groups
Weight Watchers
Brunel Primary School
Callington Road
Saltash
Cornwall
PL12 6DX
Tel: 08457 123000
Weight Watchers
Chaddlewood Junior School
Westfield
Plympton
Devon
PL7 2EU
Tel: 08457 123000
Slimming World
Church Of The Holy Spirit
Clittaford Road
Southway
Devon
PL6 6DT
Tel: 0844 897 8000
Weight Watchers
Community Centre
Broadway Car Park
Plymstock
Devon
PL9 7AU
Tel: 08457 123000
Weight Watchers
Derriford Sport & Leisure Centre
Derriford Hospital
Derriford Plymouth
Devon
PL6 8DH
Tel: 08457 123000
Slimming World
Elm Centre
Leypark Drive
Estover
Plymouth
Devon
PL6 8UD
Tel: 0844 897 8000
Weight Watchers
Emmanuel Church Hall
4 Compton Avenue
Mannamead Plymouth
Devon
PL3 5BZ
Tel: 08457 123000
Slimming World
Emmanuel Church Hall
Compton Avenue
Mannamead
Plymouth
Devon
PL3 5BZ
Tel: 0844 897 8000
Weight Watchers
Fort Stamford Health and Fitness
Stamford Lane
Mount Batten
Plymstock
Plymouth
Devon
PL9 9TU
Tel: 08457 123000
Slimming World
Harewood House
Plympton
Plymouth
Devon
PL7 2AS
Tel: 0844 897 8000
Weight Watchers
Harewood House
Ridgeway
Plympton
Devon
PL7 2AS
Tel: 08457 123000
Slimming World
Hope Baptist Church
Peverell Park Road
Peverell
Plymouth
Devon
PL3 4QG
Tel: 0844 897 8000
Weight Watchers
Irene Peters Scout Hut
School Drive
Woolwell Plymouth
Devon
PL6 7TH
Tel: 08457 123000
Weight Watchers
Ivybridge Community College
Harford Road
Ivybridge
Devon
PL21 0JA
Tel: 08457 123000
Weight Watchers
Jan Cutting Healthy Living Centre
Scott Business Park
Beacon Park Road
Plymouth
Devon
PL2 2PQ
Tel: 08457 123000
Weight Watchers
Kings Tamerton Community Centre
Newton Avenue
Kings Tamerton Plymouth
Devon
PL5 2BU
Tel: 08457 123000
Weight Watchers
Liskeard School
Luxstowe
Liskeard
Cornwall
PL14 3EA
Tel: 08457 123000
Slimming World
Longcause Community Special
School
Plympton St Maurice
Plymouth
Devon
PL7 1JB
Tel: 0844 897 8000
Weight Watchers
Mainstone Sports & Social Club
Pattinson Drive
Mainstone Plymouth
Devon
PL6 8RU
Tel: 08457 123000
Weight Watchers
Manadon Vale Primary School (Main Hall)
St Peters Road
Manadon Plymouth
Devon
PL5 3DL
Tel: 08457 123000
Weight Watchers
Manor Primary School
Manor Way
Ivybridge
Devon
PL21 9BG
Tel: 08457 123000
Weight Watchers
Methodist Hall
Northgate Street
Launceston
Cornwall
PL15 8BB
Tel: 08457 123000
Slimming World
Mount Gould Methodist Church
Farringdon Road
Mount Gould
Plymouth
Devon
PL4 9ER
Tel: 0844 897 8000
Slimming World
Plymstock Community Centre
Horne Lane
Plymstock
Devon
PL9 9BR
Tel: 0844 897 8000
Slimming World
Plymstock Community Centre
Top Of Broadway Car Park
Horne Lane
Plymstock
Plymouth
Devon
PL9 9UR
Tel: 0844 897 8000
Weight Watchers
Redford Meadow
Retreat Close
Kingsbridge
Devon
TQ7 1SH
Tel: 08457 123000
Slimming World
Royal Fleet Club
Morris Square
Devonport
Devon
PL1 4PQ
Tel: 0844 897 8000
Weight Watchers
Scout Hall
Wolborough Street
Newton Abbot
Devon
TQ12 1JR
Tel: 08457 123000
Slimming World
St Bartholomew C Of E Church
13 Outland Road
Milehouse
Plymouth
Devon
PL2 3BZ
Tel: 0844 897 8000
Slimming World
St Boniface Church
Percy Street
St Budeaux
Plymouth
Devon
PL5 1QH
Tel: 0844 897 8000
Weight Watchers
St Budeaux Methodist Church
Victoria Road
Plymouth
Devon
PL5 1RN
Tel: 08457 123000
Slimming World
St Edwards Church Hall
Church Hill
Eggbuckland
Plymouth
Devon
PL6 5RD
Tel: 0844 897 8000
Slimming World
St Edwards R C Church Hall
Home Park Avenue
Peverell
Plymouth
Devon
PL3 4PG
Tel: 0844 897 8000
Weight Watchers
St Edwards Rc Church
Home Park Avenue
Peverell Plymouth
Devon
PL3 4PG
Tel: 08457 123000
Slimming World
St Francis Church Hall
Little Dock Lane
Honicknowle
Devon
PL5 2LW
Tel: 0844 897 8000
Weight Watchers
St James Church Hall
Salamanca Street
Torpoint
Cornwall
PL11 2BD
Tel: 08457 123000
Slimming World
St Johns Hall
Crownhill Fort Road
Crownhill
Plymouth
Devon
PL6 5BX
Tel: 0844 897 8000
Weight Watchers
St Pancras Church Hall
Honicknowle Lane
Pennycross Plymouth
Devon
PL2 3QT
Tel: 08457 123000
Slimming World
Stoke Methodist Church
Junction Of Devonport Road And
Albert Rd
Stoke
Plymouth
Devon
PL3 4DS
Tel: 0844 897 8000
Weight Watchers
Tavistock Methodist Church
Chapel Street
Tavistock
Devon
PL19 8DX
Tel: 08457 123000
Weight Watchers
Tesco Extra Lee Mill
Lee Mill Industrial Estate
Central Avenue
Ivybridge
Devon
PL21 9PE
Tel: 08457 123000
Weight Watchers
Tesco Superstore
Transit Way
Plymouth
Devon
PL5 3TW
Tel: 08457 123000
Weight Watchers
The Guildhall
12 Lower Fore Street
Saltash
Cornwall
PL12 6JQ
Tel: 08457 123000
Slimming World
The Guildhall
12 Lower Fore Street
Saltash
Cornwall
PL12 6JX
Tel: 0844 897 8000
Slimming World
The Holy Family Roman Catholic
Church Hall
Beacon Park Road
Beacon Park
Plymouth
Devon
PL2 2QU
Tel: 0844 897 8000
Weight Watchers
The KGP Centre
163 Renown Street
Keyham
Plymouth
Devon
PL2 2DT
Tel: 08457 123000
Slimming World
The Lutheran Church
Larkham Lane
Plympton
Plymouth
Devon
PL7 4PG
Tel: 0844 897 8000
Weight Watchers
The Saltram Social Club
54 Salisbury Road
St Judes Mount Gould Plymouth
Devon
PL4 8SY
Tel: 08457 123000
Slimming World
The Staddy Social Club
144 Staddiscombe Road
Plymstock
Devon
PL9 9LT
Tel: 0844 897 8000
Weight Watchers
The War Memorial Hall
Meavy Lane
Yelverton
Devon
PL20 6AP
Tel: 08457 123000
Weight Watchers
The Welcome Hall
4 Fore Street
Devonport Plymouth
Devon
PL1 4DN
Tel: 08457 123000
Slimming World
Torpoint Council Offices
Main Hall
4 York Road
Torpoint
Cornwall
PL11 2LG
Tel: 0844 897 8000
Weight Watchers
Town Hall
New Road
Callington
Cornwall
PL17 7BE
Tel: 08457 123000
Weight Watchers
Townstall Community Centre
Davis Road
Dartmouth
Devon
TQ6 9LJ
Tel: 08457 123000
Weight Watchers
Unitarian Church (Burgess Hall)
Princess Street
Plymouth
Devon
PL1 2AD
Tel: 08457 123000
Slimming World
Unitarian Church
Notte Street
Plymouth City Centre
Devon
PL1 2HG
Tel: 0844 897 8000
Weight Watchers
Wesley Methodist Church (Sports Hall)
Callington Road
Saltash
Cornwall
PL12 6LA
Tel: 08457 123000
Weight Watchers
Wolseley Trust Building
27 Wolseley Close
Plymouth
Devon
PL2 3BY
Tel: 08457 123000
Slimming World
Wolseley Trust Community Ctr
Wolseley Close
Ford
Plymouth
Devon
PL2 3BY
Tel: 0844 897 8000
Weight Watchers
Woodford Methodist Church Hall
Greenway Avenue
Woodford Plympton
Devon
PL7 4RR
Tel: 08457 123000
Weight Watchers
Yealmpton Community and Resource Centre
Stray Park
Yealmpton Plymouth
Devon
PL8 2HF
Tel: 08457 123000
---
WEIGHT LOSS SURGERY INFORMATION
UK HEALTH CENTRES
SELECT A LOCATION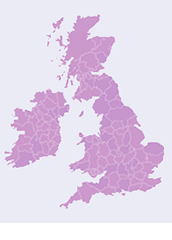 UK Health Centre