Fast Weight Loss Has Better Results
Saturday 8th May 2010
News research suggests that 'crash dieting' could be the key to long term weight loss. Researchers at the University of Florida claim that people who lose weight slowly and steadily are less likely to maintain their new slim line shape than dieters who make dramatic lifestyle changes in order to lose weight quickly.
Researchers reached their conclusions by studying the weight loss of 250 obese women over an 18 month period. All women participating in the study were asked to cut down on their daily calorie intake and to exercise regularly. The researchers found that women who lost the most weight in the first month of dieting went on to lose more weight over the course of the study - and were more likely to keep their new slim line shape after the study ended.
The findings, published in the International Journal of Behavioural Medicine, have caused concern among nutritionists who explain that crash dieting can deprive the body of essential vitamins and nutrients it needs in order to function properly. However, the researchers behind the study claim that their research into dieting behaviour and weight loss success could be invaluable in the fight against growing global obesity levels.
---
WEIGHT LOSS SURGERY INFORMATION
UK HEALTH CENTRES
SELECT A LOCATION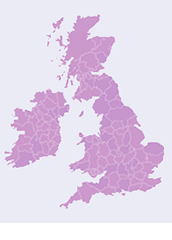 UK Health Centre