Labelling People Fat Could Prompt Weight Loss
Wednesday 28th July 2010
Labelling people 'fat' instead of 'obese' could prompt weight loss, according to Public Health Minister, Anne Milton - who has urged doctors to be blunt with overweight patients in a bid to shame obese patients into losing weight.
The health minister argues that the method will encourage more people to exercise and eat healthily in order to lose weight. However, health experts have expressed concern that the move may stigmatise people who are overweight, causing them to feel isolated which may in-turn cause them to gain weight.
Healthy living experts explain that using positive support messages and terms can help people to lose weight. However, the minister's plans have been supported by some professionals who believe 'straight-talking' could help patients realise the serious health problems that may occur as a result of obesity.
---
WEIGHT LOSS SURGERY INFORMATION
UK HEALTH CENTRES
SELECT A LOCATION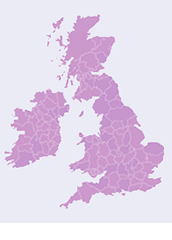 UK Health Centre