Weight Loss Pills Dont Work Experts Claim
Monday 12th July 2010
Weight loss pill simply don't work and should be banned, according to German researchers at the University of Gottingen Medical School, who have found that slimmer's using placebo pills lose as much weight as people using one of nine popular slimming supplements.
The popular pills contained various ingredients that manufacturers claim will boost the metabolism and burn fat. However, researchers found that the pills had no real weight loss effects and have advised slimmers to battle the bulge by cutting their calorie consumption and upping exercise levels.
However, the news may be difficult for slimmer's to swallow given that over £900 million  was spent on slimming supplements in Western Europe in 2009 alone. Experts warn that using these ineffective pills could disappoint and frustrate slimmers - making them less likely to achieve significant weight loss.
---
WEIGHT LOSS SURGERY INFORMATION
UK HEALTH CENTRES
SELECT A LOCATION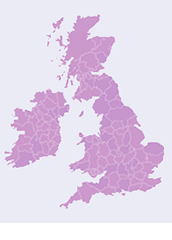 UK Health Centre