Mouth Guards & Gum Shields
Mouth guards are a protective layer worn across the teeth to help reduce damage done to the mouth.  Mouth guards are usually worn to protect the teeth during contact sports such as rugby, football or hockey, or as a preventative method for people who grind their teeth on a regular basis.  Mouth guards can help to protect from fractured or broken teeth, gum and soft tissue injury and even concussion.  They can even be worn to help with sleeping disorders and snoring.
Mouth guards can be worn with other dental fixtures, and are indeed recommended for instances of orthodontic braces.  If you damage your teeth or mouth through playing sport then these fixtures will be broken or affected, the extent to which can be limited by the use of a mouth guard.  You dentist will recommend an appropriate guard for you.  Removable braces or retainers should not be worn during contact sports, you should try hard to avoid causing your teeth or your fixture any damage.
Read More about Mouth Guards:-
---
DENTISTRY INFORMATION
UK HEALTH CENTRES
SELECT A LOCATION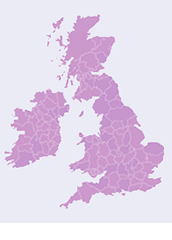 UK Health Centre