Benefits of Laser Stretch Mark Removal
Laser stretch mark removal has a number of benefits. Firstly, the whole procedure is generally regarded as a safe procedure. There are some side effects that are associated with laser stretch mark removal and any that occur are temporary and should subside within days or hours. There is also very little chance of infection and it can only occur if there has been a complication such as blistering which would allow bacteria to penetrate the skin.
Laser stretch mark removal is also very precise because the beam can be concentrated to specific areas of the skin and it will not affect areas outside the beam range. Therefore, excess damage is unlikely and the specific stretch marks can be targeted to reduce their appearance. It is not an invasive surgery and therefore there is little chance of complications and you have a quicker recovery time. The procedure is also carried out under local anaesthetic if any and therefore you are not unconscious so the recovery time is shorter as you can leave after the procedure is completed.
The procedure will not affect your vision or any other factors such as reaction time like procedures under general anaesthetic do and thus you can drive yourself home. You can also return to your daily routine as the side effects are minimal and the treatment should not prevent you from returning to work. The only thing you should refrain from is strenuous exercise as you do not want to aggravate the area. 
Surgery is an option to remove stretch marks and another benefit of laser removal over surgery is that it is cheaper than surgical procedures. It lasts for a relatively short period of time and you should leave the clinic an hour after the procedure started. Although expensive, it is a lot less costly than surgical procedures to remove stretch marks and therefore it is more beneficial for you save money and it is less painful than surgery.
---
« Cost of Laser Stretch Mark Removal Disadvantages of Laser Stretch Mark Removal »
STRETCH MARKS INFORMATION
UK HEALTH CENTRES
SELECT A LOCATION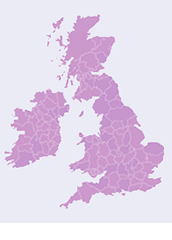 UK Health Centre