Disadvantages of Laser Stretch Mark Removal
Although there are numerous benefits to laser stretch mark removal, there are also a few disadvantages to the procedure. Firstly, laser surgery was designed to break up tissues, not to repair them. Therefore, the use of lasers to repair stretch marks is not the primary role of the laser and the success rate may be limited. Even after numerous treatments, the surgery may not necessarily work. You should discuss the success rates with your doctor and ensure that there is a high chance that the procedure will work on your skin tone before you go ahead with the procedure.
It also depends on the type of stretch marks as to the success of the treatment. Unfortunately, it is unlikely that laser stretch mark removal will work on older stretch marks. The aim of the procedure is to reduce the appearance of red stretch marks and make them fade so that they are less noticeable on the skin.  If they have already reached the white stage then it is unlikely that the laser will work on the stretch mark because the procedure works by accelerating the healing process. If the stretch mark has already reached a certain stage, there is nothing for the laser to accelerate and thus there will not be a drastic change in the appearance of the stretch mark.
Although rare, there is the chance that some side effects may occur. The more serious side effects include discolouration and scarring which can make the area's appearance worse than what it was in the first place. This is an undesired side effect and usually this will not occur but there is always a chance that the results of laser stretch mark removal will not be satisfactory.
Finally, the cost of laser stretch mark removal is quite expensive as you have to pay for the treatment privately. The price of one session can cost up to £250 and thus if you need multiple treatments or have large areas of skin that need treatment, the price can steeply rise. However, having said this, the price is still lower than the option of surgery.
---
« Benefits of Laser Stretch Mark Removal Stretch Marks in Pregnancy »
STRETCH MARKS INFORMATION
UK HEALTH CENTRES
SELECT A LOCATION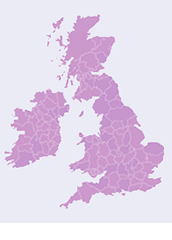 UK Health Centre