Consultation for Laser Stretch Mark Removal
If you have gained stretch marks throughout your life and you are uncomfortable with their appearance, you should consider laser stretch mark removal. It is a relatively easy procedure that will act upon your scars, causing them to fade and become less noticeable.
First you should research the different types of treatment available for stretch mark removal before you make your decision. If you decide to opt for laser stretch mark removal, research the health clinics in your area that carry out the procedure. The surgery is classed as cosmetic and therefore will not be covered by the NHS so you should compare prices and find a qualified clinic to carry out the procedure.
You will then go and meet your medical practitioner. They will ask you for your reasons for having the surgery and make sure that the outcome you expect is realistic. If the doctor thinks you expect more from the surgery than what can be offered, they may refuse to do the procedure.  They will talk you through the whole procedure and make sure that you understand what is involved in the process.  They will also assess your medical history to make sure that you are of good health and can undergo the surgery.  Make sure you ask any questions that you have so that you are fully informed about laser stretch mark removal to ensure that you know exactly what to expect from the procedure.
Once you have decided to go ahead with the laser removal, a time will be booked and you will be given any pre surgery instructions. You will be awake for the procedure and therefore the recovery time is relatively quick. It is an outpatient procedure and you will be able to go home soon after the removal is completed. Therefore, you do not need to make any alternate arrangements with regards to work, as the laser removal should not prevent you from carrying on with your normal daily routine.
---
« Characteristics of Stretch Marks Laser Stretch Mark Removal and Skin Tone »
STRETCH MARKS INFORMATION
UK HEALTH CENTRES
SELECT A LOCATION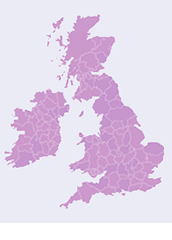 UK Health Centre