Does Laser Stretch Mark Removal Hurt?
Laser stretch mark removal is a relatively simple, non-invasive procedure that should not cause much pain. However, there is a level of discomfort associated with laser removal although this should be minimal.
Some practitioners choose to use an anaesthetic cream, which is rubbed into the area before use. This will numb the area that needs to be treated so that you will not feel any pain from the laser. However, this process is not always necessary and the practitioner may not choose to use the cream as the laser does not cause a high enough level of pain to justify the use of anaesthetic. This all depends upon the practitioner in question.
When the laser is applied to the skin, there is a slight tingling pain, almost like an elastic band has been gently hit against the skin. It should not cause severe pain and you should be able to withstand it. If you feel that this discomfort is too high for you to complete the procedure, tell the practitioner as they can try to make it more comfortable. The level of discomfort may vary depending on the area of treatment, the amount of treatment and the type of laser used.
After the procedure, the treatment area may be inflamed and may sting slightly. If this persists and you feel that you cannot cope with the discomfort caused, you can take some painkillers. Ask your doctor for advice on this as they may tell you that application of a cold compress may reduce the swelling and reduce the discomfort you are feeling without the need for painkillers.  You should not experience discomfort for a long period of time and if this occurs, you should make an appointment with your doctor to make sure that nothing has gone wrong with your procedure.
---
« Laser Stretch Mark Removal Procedure Results of Laser Stretch Mark Removal »
STRETCH MARKS INFORMATION
UK HEALTH CENTRES
SELECT A LOCATION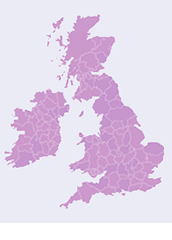 UK Health Centre