Dental & Maxillofacial Radiology Specialists
Dental and Maxillofacial radiology is a specialist field of dentistry which mainly focuses on operating, interpreting and understanding the diagnostic imaging which is used throughout dentistry and a number of other health care professions to discern issues with the face, neck and oral structures.
Roles of a Dental & Maxillofacial Radiologist
Many Dental and Maxillofacial Radiology specialists tend to work in dental schools or hospitals. Here they will play a role in diagnosing disorders of the head and neck areas by using advanced imaging techniques to provide a detailed survey of these areas. Some of the imaging techniques used include Ultrasound scanning, CT and MRI.
Qualifications of a Dental & Maxillofacial Radiologist 
A minimum of two years general professional training
Three years of Postgraduate training
Diploma in Dental Radiology
Certificate of Completion of Specialist Training (CCST) which enables trainees to be listed on specialist register
---
« Endodontics Oral Maxillofacial Pathology Specialists »
Guide to Dental Specialists
DENTISTRY INFORMATION
UK HEALTH CENTRES
SELECT A LOCATION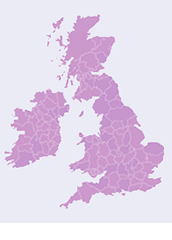 UK Health Centre