Revision Weight Loss Surgery Abroad
Surgery abroad is usually appealing because of the financial saving which is offered, it has been found that surgery abroad can offer you savings of 30 and 80% when compared to UK prices. As revision surgery is a second attempt at surgery as either something has gone wrong or your original procedure has not proved to be as effective as you expected then it can be even more appealing if a saving is on offer. You will still need to meet specific guidelines set out for international surgery, and you will need to state your case as to why you wish to undergo revision surgery.
Requirements
You will be offered 4 different types of surgery and for each one the requirements will vary slightly but mainly you should be classed as clinically obese (a BMI of above 40) you may also be considered if you have type 2 diabetes or any other medical condition which can be improved by weight loss but your BMI must be above 35. You should be able to show that you are able to follow a completely different lifestyle once surgery is completed; you will have assistance with this change of diet as well as increase in exercise. You should also show that this surgery is your final option that you have attempted every possible method in weight loss and it is just not working out for you. With revision surgery you will need to explain why your original surgery has not worked out, and you will be able to consider a number of other methods. Yourself and the specialist team should take your time to decide which method you feel is best for you, this sometimes can be difficult if you choose to go abroad, as usually consultations are only held on the day prior to your surgery. It is best to check whether you can pay for a consultation within the UK with a specialist from the clinic abroad – usually these cost around £100.
My revision surgery options and prices
As you are looking at surgery abroad there will be a certain amount of saving financially as oppose to Private UK prices. You will be offered usually the following 4 procedures as revision surgery:
Gastric Band: Usually around £3,000.
Gastric Bypass: Usually between £4,500 and £6,000.
For Duodenal Switch procedures and Biliopancreatic diversions clinics often require you to request a quote, this is usually free and can be done online. You may also be able to contact the clinic over the telephone. When looking into the pricing you should bear in mind that some clinics offer you packages with travel and accommodation included, whereas other clinics will only offer you the price of the procedure.
How will I pay for the procedure?
Most clinics abroad will require you to pay in full a couple of weeks prior to your arrival in the country, most contracts require payment 28 days prior to your arrival. This will be to ensure payment is made, however you should be wary of this as if you haven't already had a consultation with the clinic or a representative some clinics may still be able to turn you away on your arrival in the country – this could cause a whole range of problems and you may not be entitled to a refund. This is why it is important to stress that when looking at surgery abroad you ensure you have researched all parts of a contract, as well as looked at the surgery itself and past reviews, and if possible ensured that you have had direct contact with a member of the clinics team, either through a telephone call or a chargeable consultation within the UK.
---
« Private Revision Weight Loss Surgery Types of Revision Weight Loss Surgery »
WEIGHT LOSS SURGERY INFORMATION
UK HEALTH CENTRES
SELECT A LOCATION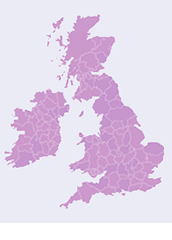 UK Health Centre