Revision Weight Loss Surgery on the NHS
Even though revision surgery is slightly different to just straight forward weight loss surgery, you will still need to meet requirements set out by the NHS and the Primary Care Trust. These requirements will ensure your safety for any weight loss procedure, and then your case will be considered as to what revision surgery is the best for you. Usually four different types of surgery are considered these are Gastric band, a gastric bypass, duodenal switch procedure or a biliopancreatic diversion. Once you have been considered and the best revision method is chosen you will be referred onto a clinic that will go forward with the surgery.
What requirements do I need to meet?
As you will be aware the initial guidelines for weight loss surgery are: A high BMI (above 40) or above 35 if you suffer from a medical condition which can be improved by significant weight loss. Secondly you will need to ensure that you have attempted all types of weight loss methods in the past, and that these have been unsuccessful, you will then need to demonstrate that you are willing to dedicate time and effort to losing as much weight as possible through the surgery, and that it is you last resort. If you meet these requirements you should then meet specific requirements for revision surgery:
Are you gaining excessive weight after your original surgery?
Is the initial surgery risking your health?
Is there a complication or danger with the initial surgery?
These 3 requirements will be considered and if you meet any of them you may be considered for revision surgery, it can be a lengthy process as the medical specialists will take time determining which the best process is for you (see types of revision surgery)
If I meet the requirements what should I do?
Normally you should return to the clinic in which you had your original surgery, this is if you are still covered under your aftercare package. If this is not the case you should visit your GP, they will then refer you to a clinic which deals with revision surgery, or the specific surgery you may need to correct any issues. Once you have been referred you will then have numerous consultations where it will be determined what method will be best for you with consideration to your safety and suitability. Your case will like all weight loss cases be considered individually and all evidence will be taken into account, if your revision surgery is an emergency this of course will be dealt with very swiftly, however if it is not risking your health you may be required to wait – NHS waits can often be up to or over 18 months. Discussing this wait period with the specific hospital you are referred to or are dealing with will help to determine your exact wait time.
---
« Revision Weight Loss Surgery Private Revision Weight Loss Surgery »
WEIGHT LOSS SURGERY INFORMATION
UK HEALTH CENTRES
SELECT A LOCATION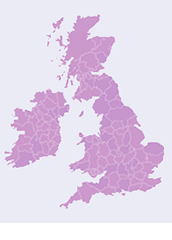 UK Health Centre