Cost of Diarrhoea Pack
In order to start getting your Travellers' Diarrhoea Pack by ordering it online, and typically you must first take an online consultation. The information which you give at this stage will be used to create a diagnosis. You will then be contacted with a recommendation detailing what treatment is most appropriate for your diagnosis. After logging in to your account you will be able to compare treatments, doses and prices which have been recommended during the diagnosis and recommendation stage (these processes are both fast and easy to understand). From these you can select the quantity and preferred method of delivery. You will be provided with a tracking number which will help you to keep an eye on the status of your order as it is delivered to you.
The Diarrhoea Pack will contain 12 sachets of Dioralyte which prevents or limits dehydration, antibiotics to combat the infection, Imodium and Buccastem to relieve your symptoms.
The whole pack (including Dioralyte, antibiotics, Imodium and Buccastem) will cost around £45.00 and you may choose between Royal Mail Special Delivery and Same Day Delivery, both of which are free of charge.
Creating an account and completing your online consultation are both free, you will not be asked to pay for anything until you are ordering your Diarrhoea Pack. Therefore, while you do have to pay for the product, the high quality service which is provided is free of charge.
---
« Travellers' Diarrhoea Pack Does the Diarrhoea Pack work? »
TRAVELLERS DIARRHOEA INFORMATION
UK HEALTH CENTRES
SELECT A LOCATION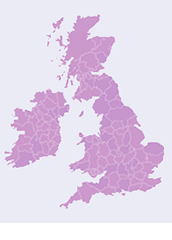 UK Health Centre