Malaria in India
There are still a number of cases across India so malaria tablets are advised for the majority of travellers throughout the regions. It is estimated that approximately 80% of the Indian population is at risk from the disease which means that it malaria puts a lot of strain on the health authorities and it is difficult to treat.
Whenever you visit India, you need to take malaria tablets in order to protect yourself. Malaria occurs mostly in the forested areas of the country such as Gujarat, Orissa, Bihar and many more. The only places that are truly malaria free are the areas that have an altitude of 2000m or higher. At one point, Dakshina Kannada was malaria free but there has been a significant comeback since 1990 so that there is now a danger of the disease.
Plasmodium falciparum is the main cause of the malaria cases across India and there are a number of resistant strains to the anti malarial Chloroquine in the north east of India so this malaria tablet is no longer effective in this area. Malarone, Mefloquine and Doxycycline are still effective malaria tablets and should be taken as prescribed, before during and after your visit for the required time. It is important that you sleep under mosquito nets and use insecticides to protect yourself. The best place to sleep is in an air-conditioned room.
Malaria in Gujarat
A region of India that has a high malaria risk is Gujarat as there are a number of regions within Gujarat that have a high risk of catching the disease. The disease tends to follow a nine-year cycle in this region where it has a huge surge in the number of cases, which then drops away. It is important that you take malaria tablets before during and after your travel so that you are fully protected. Mefloquine, Doxycycline or Malarone may be prescribed.
Malaria in Goa
There are a few cases that have been reported in Goa region, particularly in the monsoon season. There are cases throughout the year but the numbers increase due to the large amount of stagnant water brought in from the monsoon as this provides a moist environment, which the mosquitoes that carry malaria prefer. Prophylaxis is advised and Malarone is usually prescribed for this region of India.
---
« Malaria in Vietnam Malaria in Indonesia »
MALARIA INFORMATION
UK HEALTH CENTRES
SELECT A LOCATION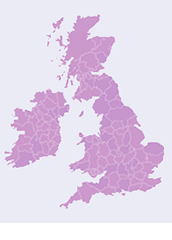 UK Health Centre