Where Can I Get Malaria Tablets?
If you are going on holiday, you need to visit your local GP or a travel health clinic to find out the necessary precautions you need to take in order to protect yourself from any diseases. You should do so 6-8 weeks before you intend to travel to allow time to get any vaccinations and medications you might need. The doctor will decide if malaria tablets are necessary and then write you a prescription for the correct type and amount of tablets that you will need to take.
You will not be able to get Malaria tablets under the NHS so you will have to pay for your tablets. You can take your prescription to any pharmacist and they will provide you with the correct tablets. This can be your local pharmacist or you can fill one out online. It is important to make sure that the online pharmacy is legitimate and will supply you with the correct type of malaria tablet for your journey. Malaria tablets are also available at all Boots pharmacies. They tend to stock the majority of anti-malarials but you will need to visit your doctor first to get a prescription before they can sell you your antimalarials.
Different countries offer different versions of malaria tablets so if you are searching online, make sure that the website you are using is relevant to your country. A number of UK websites explain how to get your prescription safely over the Internet and are NHS approved. If you are unsure, it is best to visit your pharmacy with your prescription, as you will definitely get the correct medication for your travels this way.
---
« Cost of Malaria Tablets Malaria Tablets and Other Medications »
MALARIA INFORMATION
UK HEALTH CENTRES
SELECT A LOCATION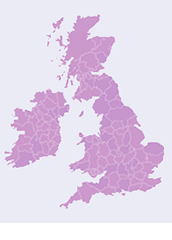 UK Health Centre