Teeth Whitening and Dental Phobia
Teeth whitening is a market that has grown in leaps and bounds in more recent times, particular with increasing social pressure to have a pearly white smile to rival that of any celebrity. The host of different choices out there can lead to confusion, but similarly offer many who have suffered staining on their teeth the opportunity to restore their smile.
What is teeth whitening?
There are many different methods of whitening available, the most basic of which (and possibly least effective) is the use of whitening toothpastes available at any supermarket. You can also have your teeth whitened by a dentist by means of a bleaching technique. A mould of your teeth is made by your dentist as the means by which to administer the whitening formula evenly to all your teeth. You will be advised to wear this for about half an hour and on a daily basis.
Home kits are available, but these often achieve more limited success, but are cheaper. Finally the most recent alternative is the laser option, which takes only one appointment and relies on a laser to accelerate the effects of a bleaching agent on your teeth.
Dental phobia and teeth whitening
A concern with teeth whitening in the realm of dental phobia is that some phobics might opt for home whitening options rather than go to visit their dentist for a regular check-up. The hope is that the appearance of white teeth provides the illusion of oral health, and this is far from the truth as teeth whitening has no impact on any existing tooth decay.
---
« Root Canal Surgery and Dental Phobia Dental Implants and Dental Phobia »
Guide to Dental Phobia
DENTISTRY INFORMATION
UK HEALTH CENTRES
SELECT A LOCATION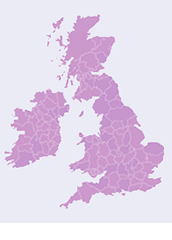 UK Health Centre