Cost of Juvederm Ultra
The cost of Juvederm varies dramatically depending upon a number of factors. It is a private treatment that lasts for up to a year and you may opt to have top ups throughout the year and thus the treatment would be more expensive.
Firstly, the cost varies depending on the amount of Juvederm Ultra injected into your skin. For example, one syringe may cost £150 but four syringes will set you back £420. It also depends upon the type of Juvederm Ultra product you opt for. Juvederm Ultra 2 will cost you around £150 for one syringe, Juvederm Ultra 3 will cost £180 for one syringe and Juvederm Ultra 4 will cost £183 for one syringe. This is based on the concentration of hyaluronic acid within the injection. If you opt for Juvederm Ultra Smile it will cost you approximately £160 per syringe.
The treatment will also depend upon the anaesthetic practitioner. Generally one round of treatment will cost you £275 but this could vary. The price will vary depending on the qualification level of the practitioner and competitive pricing so it is a good idea to look into a number of clinics in your area to find the best price for your treatment.
Will the NHS cover the cost?
The NHS will not cover any cosmetic treatment and therefore you will have to pay for any Juvederm Ultra treatment yourself. There are specific circumstances in which the NHS will provide the fee for the treatment but this is usually for extenuating circumstances where a surgery has provided the need for the treatment. If you need the treatment to rebuild part of your face after an injury then the NHS will cover the cost but if it is purely for cosmetic reasons, you will have to pay at a private clinic.
---
« Side Effects of Juvederm Ultra Smile Advantages of Juvederm Ultra »
JUVEDERM INFORMATION
UK HEALTH CENTRES
SELECT A LOCATION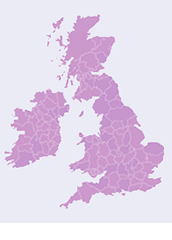 UK Health Centre