Norethisterone Precautions
It might seem like Norethisterone is an absolute God-send, saving you from a stressful and worrying time in your life when you desperately want to be period-free. Although Norethisterone is an appropriate and safe drug to use, it is important to take the necessary precautions when deciding whether or not to use Norethisterone to delay your period. Even though it is a safe drug, it may not be appropriate for everyone's use and some individuals may need alternative dosages in order to safely use the product.
Who cant use Norethisterone and why should they not take Norethisterone?
There are a number of restrictions as to who can use the pill Norethisterone. These restrictions are there for a purpose, so it is vital you follow these precautions because the consequences could be potentially harmful.
Those who should not use Norethisterone include the following:
The elderly
Children under the age of 18
Patients allergic to any ingredients that are in Norethisterone
Women who are pregnant
Women who are breastfeeding
Furthermore, it is necessary to consult your doctor before taking Norethisterone if you have any of the following:
An abnormal amount of virginal bleeding, due to unknown reasons
If you suffer from epilepsy heart problems, kidney problems, or have a history of depression in your family
If you or your family has a history of high blood pressure or cholesterol, diabetes, or blood clots
The effect of Norethisterone may not be effective or appropriate on the peoples mentioned above, and could cause other health issues for them which could be very dangerous. This is because the side effects caused by Norethisterone can potentially create a higher risk for these people by affecting a different part of their body which is vulnerable.
Therefore, it is imperative that you take the precautions of Norethisterone into consideration before being certain that it is the right method for you to delay your period.
---
« Side Effects of Norethisterone Norethisterone Contraindications »
PERIOD DELAY INFORMATION
UK HEALTH CENTRES
SELECT A LOCATION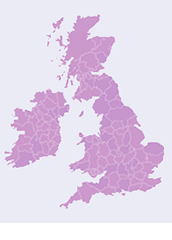 UK Health Centre