Prescription Norethisterone
The good news is that Norethisterone can be prescribed as a prescription on the NHS. But there still may be a few questions about prescription Norethisterone that you may want to be answered to ensure that you are confident about all there is to know about Norethisterone.
Prescription Norethisterone: Who can prescribe Norethisterone to me?
There are two types of medical professionals who can prescribe Norethisterone to you. These professionals are different types of prescribers, which includes:
Independent prescribers – this includes your GP, hospital doctors, etc.
Supplementary prescribers – this includes nurses, pharmacists, etc.
A prescriber is defined as a medical professional that is able to write prescriptions for a patient. It is true that both NHS and private prescribers can give you a legal prescription for Norethisterone.
Prescription Norethisterone: How long do I have to pick up my prescription Norethisterone?
Ideally, you would want to pick up your prescription Norethisterone as soon as possible so that you can start your treatment. However, prescriptions are valid for six months from the date indicated on your prescription slip. If you do not pick up your prescription within the allocated six months, it will have to be prescribed again with a new prescription by a medical professional.
Prescription Norethisterone: Can I pick up the prescription for Norethisterone in place of the actual patient?
When collecting the prescription slip from the GP or doctor, you are allowed to pick up someone's prescription for them. They might ask you to confirm the patients name and address, but they will not ask you for identification. On the other hand, if you want to pick up the medicine from the pharmacy using the prescription, you must have written permission to do so. The pharmacist may ask you for identification, however this is not absolute.
What about buying Norethisterone without a prescription?
Unfortunately, you cannot buy Norethisterone over the counter because of the potential risk that Norethisterone could have on an individual who has not been medically determined as suitable to use this drug.
---
PERIOD DELAY INFORMATION
UK HEALTH CENTRES
SELECT A LOCATION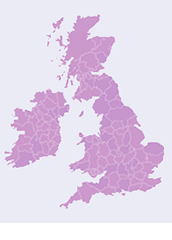 UK Health Centre