Biliopancreatic Diversion Aftercare & Recovery
When choosing to have weight loss surgery it is expected of you that you will be determined and motivated to follow a strict after care program, this reduces the risk of complications and increases the result of weight lost. It is down to you to ensure that you take the responsibility of caring for yourself however you will be able to call upon assistance from a specialised team throughout your aftercare.
My Responsibility
During your first initial consultation and any discussion prior to your operation you will have been made aware that a lot of the success from Biliopancreatic Diversion is down to you. You will need to follow a strict diet which will ensure you are receiving the right amount of nutrients and that the correct food balance will help your body to stay healthy and recover as fast as possible. You may need to take nutritional supplements to help keep your body healthy; as the size of your stomach has been reduced it can often be hard to consume the right amount of nutrients, so these are ideal to influence your bodies recovery. You will also be required to follow a specific exercise plan within the first few days after surgery of course you will need to rest to reduce infection or complications, once you feel up to it, it is recommended that you take regular walks and build up an exercise regime which can lead on to maybe joining a few classes or joining a club or gym. It is of utmost importance that you take care of yourself, and follow any advice given to you, this is to ensure your safety and health, and it will also have an impact on the amount of weight you lose.
Support from Others
You will not always be alone during your recovery, it is important that you receive the support of your family, they will need to assist you during the first days of your recovery, and over time you can perhaps seek assistance with exercise, perhaps suggest someone goes exercising with you to support you. You will also receive professional assistance, the specialist team will provide assistance through the dietician, specialist nurses and psychologists. The dietician will support you will any dietary problems you may have, they will help with motivation and support and will provide you with examples of what types of food to eat, prior to your surgery you will have drawn up a diet plan which realistically you feel you can follow, they can offer you support throughout your recovery. The Specialist nurses will provide assistance with any medical worries, and a psychologist can support you personally and mentally with confidence issues or a lack of motivation. They are there to help and should be used when you feel you need assistance.
Aftercare Packages
Many clinics will offer different types of aftercare packages, this can often effect on the price you pay. Many surgeries will offer an aftercare package of up to 24 months, some may only offer 12 months. You will receive check-ups and assistance throughout recovery on this aftercare, and the cost will be covered by what you have already paid, if you need correctional surgery due to a complication most surgeries will offer these within the package, again with the charge covered. You will need to look into this however as some surgeries have a limit of how many times correctional surgery can take place, or may even charge you for any form of additional surgery. Again with most things when looking into surgery research, research, and research; look into as many clinics as possible and compare their aftercare packages, consider the price you are paying and whether you can find a better deal, often you may need to read the small print of a contract just to get an idea of what aftercare you will really receive. When looking at surgery abroad consider where your aftercare will be held, do they have a medical centre in the UK that you can visit? Does a representative only come over weekly? Just ensure that you choose an aftercare package which will cover all aspects, including the possibility of any complications occurring.
Recovery time
On average individuals recover within five to six weeks post biliopancreatic diversion surgery. This will of course depend on how determined you are to follow advice, as well as your individual body and how long it takes to heal and recover. The more you follow the advice given the quicker usually you will recover, obviously along the way if whilst recovering you run into any complications your recovery time will increase, the specialist team provided for you by the clinic should be able to help with estimating individual recovery times, every person is different, therefore everyone's recovery will be completely different.
---
« Dangers of Biliopancreatic Diversion Duodenal Switch »
WEIGHT LOSS SURGERY INFORMATION
UK HEALTH CENTRES
SELECT A LOCATION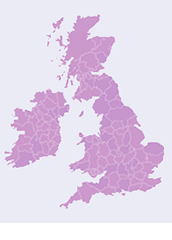 UK Health Centre