Biliopancreatic Diversion Cost
There are many options available to you with regards to cost for Biliopancreatic Diversion surgery, you may be considered for surgery on the NHS, or you may choose to fund your own surgery within a private UK clinic or a clinic abroad. Many clinics have strict guidelines which you need to meet to qualify for surgery, this is most important with the NHS, as the cost of surgery will be covered for you. When looking into the cost you should weigh up all options and undertake a considerable amount of research, to ensure you will be receiving the best price and package available to you.
Getting NHS funding
With any weight loss surgery on the NHS you will need to meet guidelines set out by the National Institute for Health and Clinical Excellence. These guidelines are set to ensure that anyone undergoing this type of surgery is fit to do so, as well as being an ideal candidate for the procedure to be a success, they also ensure that complications are reduced as much as possible. The main requirement is that you will be classed as clinically obese, your BMI will be over 40, or over 35 if you are suffering from any kid of medical problem which may be improved or cured by the weight loss surgery. These medical conditions include heart problems, infertility, type 2 diabetes, back problems, and sleep apnoea, amongst others, if you feel you have a medical issue which can be improved by the surgery it will be worth researching whether the NHS count your specific medical problem, if not, you will be able to state your own case as each individual will be considered on a case-by-case basis. Another requirement is you will in some way be able to provide evidence that you have previously attempted other weight loss methods, and that these have been unsuccessful for you, mainly you will need to consider the idea of surgery as your last option. Ensuring you are fit and healthy for the surgery will also be part of the process, as well ensuring your ability to stick to strict diets and exercise regimes following your surgery, in other words your dedication will need to be of a high standard. Once all of these guidelines have been proved, your case will be considered by several organisations, if you are successful your funding will be covered and you will be referred to an NHS hospital which will conduct your procedure, you may however face a significant weight as funding across the country is restricted and shared out on a yearly basis.
Private Clinics
Many people choose to seek private health care as opposed to wait for surgery on the NHS, you will often need to be referred still by your GP, and Clinics within the UK will also require that you meet guidelines similar to the NICE requirements that the NHS ask you to meet. Again this is to ensure your safety, suitability and a high success result from the surgery. You will find that clinics offer a varying array of prices, this is often due to the type of clinic you choose , as well as the type of aftercare package you will receive. It is recommended that you research as much as possible within the area to find the best packages available to you, the research can be conducted online, through word of mouth and with the clinic itself –most private clinics will offer a consultation free and of course you will be able to receive first hand information from this consultation. The range of pricing you may find from private clinics will be between £10,000 and £15,000.
Surgery Abroad
Often people will consider undertaking the Biliopancreatic Diversion procedure abroad, the majority of the time this is down to the cost, it is regularly considered that the price of weight loss surgeries abroad are much lower than here in the UK. Many clinics offer special packages which incorporate the price of surgery, with accommodation and airfare; whereas other surgeries just offer the procedure itself, often however, even with the additional price of accommodation and transport it is still considered a cheaper option than UK surgery. You will regularly find that surgeries abroad offer savings of several thousands of pounds; many surgeries abroad will offer an email or phone service for you to receive a quote. Requesting and receiving the quote via email will be free, and it is suggested to receive as many quotes as possible, this will help with finding the best deal available to you, as often consultations are not offered free of charge and can be limited within the UK, the normal process is to complete the consultation the day before your surgery within the country your surgery will be taking place.
Biliopancreatic Diversion on the NHS
To qualify for Biliopancreatic Diversion on the NHS you are required to meet a range of requirements, the process for gaining funding can be quite lengthy and could perhaps take a substantial amount of time. You will need to ensure that you meet the guidelines, and that you are a worthy candidate for the procedure, funding however is restricted within the UK and is often only offered at a select few hospitals. To begin the process you will need to have your case referred by your GP to one of these hospitals, if the hospital is outside of your area, the GP may work together with another GP from a different county if it is felt you will benefit from the procedure.
The Guidelines
These guidelines are followed strictly throughout the UK and are considered very seriously, you will need to be medically considered as obese, having a BMI of 40 or higher. You will also be considered if you are suffering from any specific health problems which could improve with weight loss, types of problems taken into consideration are type 2 diabetes, back pain, high blood pressure, and heart problems amongst others. If you meet this requirement, you will be asked to provide evidence that in previous years you have in every means possible attempted to lose weight yourself without any success. Your doctor will assess your health and ensure that you are fit for surgery both medically and mentally, you will need to be prepared to change your lifestyle dramatically to ensure success of the procedure, you will need to demonstrate the motivation for this type of change.
How Does NHS Funding Work?
Receiving funding can be a long process as every individual put forward for Biliopancreatic Diversion is considered on an individual basis. You will obviously need to meet all the requirements above for you to be recommended by your GP, they ensure that the procedure will be safe and a success for you. Once you have met the guidelines, your case will be considered by a number of organisations, they will decide as to whether your surgery should be funded. If they decide that you are a suitable candidate, you will be referred to one of the hospitals across the UK which conducts this type of surgery. You will then have further medical checks as well as many consultations with a specialist team to ensure your readiness for the procedure.
How Long Will I Be Required To Wait?
As previously stated Biliopancreatic Diversion on the NHS can be a long process, you may be required to weight a substantial amount of time. Your case will be studied with numerous different organisations, so getting accepted will in itself take time. Once acceptance has been made as well as referral to a specific medical institute, it will then be assessed as to whether that institute can cover the cost of your procedure. The funding for this type of surgery is shared out across the region every 12 months, and therefore is required to be spread out on an even basis to ensure funding doesn't run out toward the end of the year. It may then be necessary for you to wait until the hospital can afford the procedure, or until they deem it acceptable to use some of the funding.
---
Private Biliopancreatic Diversion »
WEIGHT LOSS SURGERY INFORMATION
UK HEALTH CENTRES
SELECT A LOCATION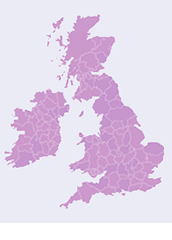 UK Health Centre