Preparing for a Biliopancreatic Diversion
The preparation involved when undertaking any type of surgery is of the utmost importance, it is important to point out that you won't need to prepare for this operation alone. The thought of any operation can be very daunting, especially with regards to a procedure that will adjust your lifestyle as much as a biliopancreatic diversion. There are many things that will be asked of you prior to the operation just to ensure that you are ready for the change, and that you will achieve the best results possible.
Support
It is of course important to gain the support of friends and family, from people who can assist prior to and after your surgery, you will definitely need someone to take you to and from hospital on the day, and you may need to rely on people to help you with any doubts that you may have. You will however be provided with a specialist team who will assist with any problems, this is made up of a dietician, a surgeon, a psychologist and a team of specialist nurses. All of these medical staff are there to support you in every way possible, prior to your procedure you will have an in depth consultation with this specialist team and they will draw to your attention any expectations that are expected from you prior to your operation.
Expectations
You will be required to attempt to lose a certain amount of weight prior to the procedure, usually what is requested is between 5 and 10% of your body weight, your dietician will assist with this and will provide any help you need by drawing up a specific diet that you can follow, so you can successfully lose the amount of weight required.  You will be expected to prove that in your mind you are ready for this type of surgery, and that prior to choosing surgery, you have attempted all methods of weight loss possible and that they have been unsuccessful for you. Your psychologist will assist in this area; they will assess your attitude and will help you proceed with such a large choice in your life.
Restrictions
With all surgery you will be required to be as fit as possible to ensure there is the lowest risk of complications as possible, you will be asked to not smoke for around 30 days prior to your surgery, and to refrain from drinking alcohol for the 48 hours before the Biliopancreatic Diversion operation. As pointed out by your dietician you will be required to follow a strict healthy diet, which will have an impact on your bodies health and ability for surgery.
Checks
You will experience prior to your surgery many checks such as blood pressure and blood tests, these tests are all undertaken to ensure that you are fit for surgery, and to reduce any risks of complications occurring. You will also need to provide the clinic with a detailed medical history of your family, again this is to ensure that you are safe and fit for surgery, you will have many thorough checks throughout the process and will need to be as honest and complying as possible, again to ensure your safety throughout.
---
« Biliopancreatic Diversion Surgeons Results of Biliopancreatic Diversion »
WEIGHT LOSS SURGERY INFORMATION
UK HEALTH CENTRES
SELECT A LOCATION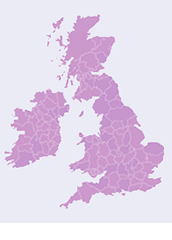 UK Health Centre