Cosmetic Surgery Specialists Harley Street
The demand for cosmetic surgery is becoming increasingly high and more and more accessible. If you are unhappy with the appearance of a part of your body or want to rejuvenate yourself back to a more youthful look, cosmetic surgery may be an option for you. To book an appointment or a consultation for cosmetic surgery, the contact telephone number and address for Cosmetic Surgery Specialists Harley Street, can be found below.
If you would like to find out if you are suitable for cosmetic surgery and how much it may cost, or any specific information about a particular procedure or treatment, please complete the form on the right hand side, and an advisor will contact you.
Cosmetic Surgery Specialists Harley Street
Cosmetic Surgery Specialists Harley Street
40 Harley Street
W1G 9PP
Tel: 020 7580 8001
Full clinic details: Cosmetic Surgery Specialists based in London's prestigious Harley Street is a specialist breast and facial cosmetic surgery provider in central London. The clinic's founder, Mr Allen Rezai, has established a reputation as a leading breast and facial specialist in the UK, and he believes in completely educating his patients in all aspects of the surgeries which they are interested in. This individualised approach sets Mr Rezai's practice apart as each patient is offered a completely personal service from start to finish. Mr Rezai qualified in 1993 and spent many years focusing on breast, head, and neck reconstructive surgeries. During his education Mr Rezai achieved many honours and holds a most esteemed academic record. As a member of BAPRAS and registered with the GMC, he is fully accredited to practice.
Cosmetic surgery & treatments offered at this clinic: Facelifts, brow lifts, eyelid surgery, nose reshaping, ear correction, chin augmentation, and lip enlargement, breast surgery (enlargement, uplift, uplift with implants, reduction, and male breast reduction), body contouring (lipoplasty and tummy tucks), and labial reduction. A range of non-surgical procedures are also available: Wrinkle treatment, Botox, and injectable fillers.
---
COSMETIC SURGERY
UK HEALTH CENTRES
SELECT A LOCATION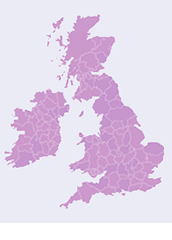 UK Health Centre