Buttock Lift Surgery London & UK
What is buttock lift surgery?
Buttock lift surgery is a surgical procedure, which is designed to firm and tighten the skin around your buttocks, by lifting the extra or loose skin and pinning it tight to give you a sleeker posterior. The procedure can leave you with a much more satisfactory experience, which can have enormous positive effects on your self-confidence and sense of well-being. However as the procedure is a purely cosmetic one a buttock lift is not available on the NHS, so you will need to research a good cosmetic surgery if you are interested in having it performed.
Who might benefit?
Many people find that as they age skin becomes looser and sags across their whole body. Often surgery is used on the most visible parts of the body such as the face, but people tend not to realise that surgery can also be conducted on other parts of the body. One of those parts of the body which can respond very well to treatment is the buttocks. This area, whilst not being one which is seen every day, does have direct links with your self-esteem and feeling attractive. The general shape and appearance of an area such as this, which has great sexual and aesthetic emphasis placed on it, can truly affect how you might feel about yourself. One of the ways to take control of this feeling of self-worth is to invest in some cosmetic work on this area, and one of the procedures you might consider is buttock lift surgery.
What does buttock lift surgery do?
Buttock lift surgery is a procedure designed to raise and tighten the skin around the buttocks area. It is also known as buttock augmentation, and involves an incision being made along each buttock after which the surgeon will lift and tighten the skin around the whole area to improve the overall look of the area. Buttock lift surgery is not dissimilar to a face lift, and does not add to the volume or affect the contour of the buttocks. The procedure is often used in conjunction with other cosmetic treatments such as: liposuction; implants; and dermal filler.
---
Liposuction & Buttock Lift Surgery »
Buttock Lift Surgery in London
« ADD YOUR CLINIC »
Fitzroy Square Hospital
14 Fitzroy Square
London
W1T 6AH
Tel: 020 7388 4954
The Hospital Group
31 Weymouth Street
London
W1G 7BT
Tel: 0845 762 6727
Transform
Nightingale House
1-7 Fulham High Street
London
SW6 3JH
Tel: 0800 655 6406
BMI City Medical
17 St Helens Place
London
EC3A 6DG
Tel: 0845 123 5380
BUTTOCK LIFT INFORMATION
COSMETIC SURGERY
UK HEALTH CENTRES
SELECT A LOCATION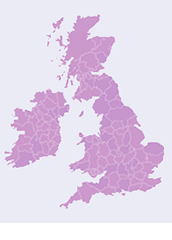 UK Health Centre