Facelift (Rhytidectomy) in London & UK
To our disappointment, as we grow older wrinkles and sagging skin appear more and more. A facelift can reduce the appearance of fine lines and wrinkles, and is now commonly performed in London and throughout the UK. If you would like to know more the facelift procedure, complete the form on the right and an advisor will contact you in due course.
We ask ourselves who that person is who looks back at us in the mirror.  When your face reaches this stage your aged looks can cause unhappiness. This can spread into the rest of your life, sometimes affecting your professional confidence and your social confidence. It is such a shame, then, that physical looks do not correlate with the feelings of youthfulness of the mind; this is where cosmetic surgery comes into play. Facial skin that droops or needs smoothing can be corrected by facelift (rhytidectomy) surgery and, consequently, your body image and general happiness can improve greatly.
Reasons for having a Facelift (Rhytidectomy)
Being dissatisfied with your ageing face is the most obvious reason for having a facelift. Skin elasticity is greatly reduced through sun tanning, smoking and general ageing, and this causes facial skin tissue to sag and draw down the face. Sagging cheeks from a decrease in skin elasticity can cause jowls or make the mouth appear unsmiling and drawn, and stress can cause wrinkles and frown lines that can make our faces look severe. Such appearances on the face are reason enough to have a facelift, but it is not the only reason. There are less invasive facelifts that delay the appearance of wrinkles and sagging skin. These procedures strengthen the facial tissue, pinning muscle and skin tissue in place when it begins to show the early signs of ageing. This means that people who are fairly untouched by age have the chance to prepare for and reduce oncoming signs of ageing. Procedures that do this lay the foundations for fighting ageing and, in the mean time, they sometimes give the appearance of lost weight around the face.
What to Expect from Facelift Surgery
It is very important to be realistic about what facelift surgery can achieve, but do not mistake this to mean facelift surgery cannot create a tremendous improvement. Skin is tightened and smoothed, and excess skin and fat removed, creating a softer younger-looking face. Of course, the extent of the facial improvement does depend on what you want achieved and what your face looks like to begin with. Severer cases may show more of an improvement. Other procedures may be more subtle: giving the appearance of lost weight or discretely smoothing forehead sag or wrinkles.  
The Facelift (Rhytidectomy) Procedure
There is a great variety to facelift surgery with there being six main facelift surgical procedures to choose from:
Traditional Facelift
Endoscopic Facelift
Thread Facelift
Lower Facelift
Mid Facelift
Mini Facelift
Each method offers different advantages and disadvantages, and some of the surgeries are more invasive than others. What procedure you choose, or your surgeon suggests, will depend on what you desire to change and maybe how much risk you are willing to take. If the procedure that you are interested in, is not available in your area, you may have to travel to London where there are numerious cosmetic surgery clinics.
All the procedures follow a general method, with them usually doing at least two of three things: fat removal or repositioning; muscle realignment or tightening; and, removal of excess skin.  This is achieved through an incision made, usually, around the ear on each side of the face; however, depending on what your desired look is, other incisions may be made on the face. Incisions may be made in the temple, under the eye, around the mouth, or under the chin. The surgeon then accesses facial tissue through the incision and tissue is repositioned or removed as required. When all cosmetic work is completed the incisions are sutured and the face bandaged.
Recovering After Facelift (Rhytidectomy) Surgery
It is very important to be prepared for the post-surgery period. Certainly if you have had a more invasive facelift, such as the traditional rhytidectomy, then it is imperative you have family or a friend to take you home and care for you for at least a few days. Ideally though, this should apply to all procedures no matter how invasive. This is because with all facelifts, your facial nerves will have been separated from skin tissue and muscle will have been pulled back into alignment, and skin stretched. Your face will be bruised and sore and, although you will be medicated, facial surgery will mean you will need to rest and be off your feet for at least a few days after the procedure.
Initial recovery will be about two weeks, although, obviously, this depends on which surgery you have had.  After this initial period you can return to work; however, exercise and other activities will still be harmful for another month or so. These are therefore to be avoided whilst you still recover. 
Risks of Facelift (Rhytidectomy) Surgery
As with all surgeries, facelift surgery comes with risks; however, do not be put off surgery by them. With modern technology and procedures, risks are greatly reduced. Choosing a qualified and experienced surgeon will also reduce your chances of problems and, building a good professional relationship with your surgeon decreases the chance of risks even more. It is important, though, that you are aware of the dangers before making your decision to go ahead with facelift surgery and these should be made clear to you by your surgeon.
---
Reasons & Benefits of a Facelift »
Facelift Clinics in London
« ADD YOUR CLINIC »
The Hospital Group
31 Weymouth Street
London
W1G 7BT
Tel: 0845 762 6727
BMI Garden Hospital
46/50 Sunny Gardens Road
Hendon
London
NW4 1RP
Tel: 020 8457 4500
Court House Clinic London
30b Wimpole Street
London
W1G 8YB
Tel: 0845 555 50 50
London Bridge Hospital
27 Tooley Street
London
Greater London
SE1 2PR
Tel: 0845 602 7906
The Hurlingham Clinic
67 Studdridge Street
London
Greater London
SW6 3TD
Tel: 020 7348 6380

London Independent Hospital
1 Beaumont Square
Stepney Green
London
E1 4NL
Tel: 0207 780 2400
Ashby Plastic Surgery
Harley Street
51 Harley Street
London
W1G 8QQ
Tel: 020 7580 6449‎
Microdermabrasion Facial London
2 Harley Street
London
W1G 2PA
Tel: 07850 957 552‎
Cosmetic Medical Advice Ltd
34 Hans Road
London
SW3 1RW
Tel: 020 7460 7324‎
Natural Facelift Massage
Thornton Road
London
SW14 8NS
Tel: 020 8878 1431‎
Linia
17 Harley Street
London
W1G 9QH
Tel: 020 7436 7408‎
Mediwave Facelift
10 Liverpool Road
Islington
London
N1 1LX
Tel: 020 7700 2949‎
Bridge Plastic Surgery
13 Tooley Street
London
SE1 2PE
Tel: 020 7234 2524‎
Natural Beauty and Health
Lloyds Way
Beckenham
Kent
BR3 3QT
Tel: 020 8325 0291‎
Aesthetic Plastic Surgery Ltd
129 Harley Street
London
W1G 6BA
Tel: 020 7486 7757‎
Facelift Access Hire
The Logistics Centre
51-53 Ferry Lane
Rainham
Essex
RM13 9YH
Tel: 01708 525 277‎
Belvedere Clinic
24 Seymour Gardens
Ilford
Essex
IG1 3LN
Tel: 0800 917 2959
Dentalfacelift
First Floor
18 Wimpole Street
London
W1G 8GD
Tel: 020 7636 9978‎
Lets Face It - Together Harbour House
Cold Harbour Lane
Rainham
Essex
RM13 9YA
Tel: 01708 526 805‎
29 Harley Street
London
W1G 9QR
Tel: 0845 301 1510‎
P S Worldwide 56 Harley Street
London
W1G 9QA
Tel: 020 76372990‎
111 Harley Cosmetic Surgery London
111 Harley Street
London
W1G 6AW
Tel: 0845 222 5111‎
Clinic Beau Care Plastic Surgery
10 Harley Street
London
W1G 9QD
Tel: 0871 750 8000‎
Jeunesse Aesthetics
53 High Street
Hampton Hill
Hampton
TW12 1ND
Tel: 020 8979 4488‎
Doctors Makeover
110 Marsh Road
Pinner
Middlesex
HA5 5NA
Tel: 020 8868 0555‎
Landauer Cosmetic Surgery
Chelsea Bridge Road
London
SW1W 8RH
Tel: 0844 335 6126
Spire Roding Hospital
Roding Lane South
Essex
IG4 5PZ
Tel: 020 8551 1100‎
FACELIFT INFORMATION
COSMETIC SURGERY
UK HEALTH CENTRES
SELECT A LOCATION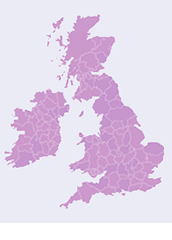 UK Health Centre