Court House Clinic Brentwood
The demand for cosmetic surgery is becoming increasingly high and more and more accessible. If you are unhappy with the appearance of a part of your body or want to rejuvenate yourself back to a more youthful look, cosmetic surgery may be an option for you. To book an appointment or a consultation for cosmetic surgery, the contact telephone number and address for Court House Clinic Brentwood, can be found below.
If you would like to find out if you are suitable for cosmetic surgery and how much it may cost, or any specific information about a particular procedure or treatment, please complete the form on the right hand side, and an advisor will contact you.
Court House Clinic Brentwood
Court House Clinic Brentwood
New Road
Essex
CM14 4GD
Tel: 01277 200 699
Full clinic details: The Brentwood arm of Court House Clinics was in fact the first branch of Courthouse Clinics and the beginning of a tradition of superb service that has now become synonymous with Courthouse Clinics. The clinic is open until 8-9pm in the evenings on weekdays, meaning that appointments are available when you want them. The clinic offers a very complete range of services that include such non-surgical procedures as micro-dermabrasion and IPL skin rejuvenation. Just off the Brentwood High Street in Essex, the clinic can actually be convenient to access from much of the South East, and is only up the road from Brentwood Rail Station.
Treatments offered at this clinic: Line and wrinkle treatments, nose reshaping, leg vein treatments, female genital treatment, mole, cyst, wart, and skin tag removal, and hair loss treatments. laser hair removal, tattoo removal, hair loss treatments, skin peels, fat reduction, microdermabrasion, acne treatments, Alevere Therapy Diet, Macrolane reshaping.
---
COSMETIC SURGERY
UK HEALTH CENTRES
SELECT A LOCATION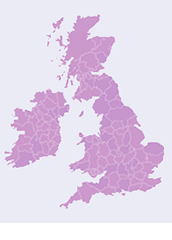 UK Health Centre