Linia Healthcare London
The demand for cosmetic surgery is becoming increasingly high and more and more accessible. If you are unhappy with the appearance of a part of your body or want to rejuvenate yourself back to a more youthful look, cosmetic surgery may be an option for you. To book an appointment or a consultation for cosmetic surgery, the contact telephone number and address for Linia Healthcare London, can be found below.
If you would like to find out if you are suitable for cosmetic surgery and how much it may cost, or any specific information about a particular procedure or treatment, please complete the form on the right hand side, and an advisor will contact you.
Linia Healthcare London
Linia Healthcare London
17 Harley Street
Greater London
W1G 9QH
Tel: 0845 230 1700
Full clinic details: Harley Street in London is lined with prestigious cosmetic surgeons, and so finding one that really stands above the rest is what can make the difference between good and excellent service. Linia Healthcare's London clinic is number 17 on Harley Street, and provides a decidedly different service, focused on a patient specific practice that places your needs and goals above all else. Housed in a modern facility bearing everything your experienced surgeons need to give you the latest and most cutting edge surgeries, Linia Healthcare is a great choice for anyone in and around London looking for fantastic cosmetic surgeries at great rates.
Cosmetic surgery & treatments offered at this clinic: Semi-permanent make up, nipple surgeries, male breast reduction (gynaecomastia), facial rejuvenation, face lift, s-face lift, liposculpture, breast augmentation, body reshaping, face lift, breast uplift (mastopexy), labia reduction nose procedures (rhinoplasty), ear procedures (otoplasty), tummy tuck (abdominoplasty), neck/temple lift, body lifts, breast reduction (mammoplasty), eyelid procedures (blepharoplasty), vaginal procedures. Wrinkle reduction injections, Juvederm, Teosyal, Aquamid, Radiesse, lip, cheek, and chin enhancements facial fillers/correctors, thread vein removal, facial peels.
---
COSMETIC SURGERY
UK HEALTH CENTRES
SELECT A LOCATION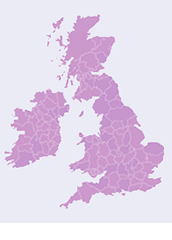 UK Health Centre