Nuffield Health Cheltenham Hospital
The demand for cosmetic surgery is becoming increasingly high and more and more accessible. If you are unhappy with the appearance of a part of your body or want to rejuvenate yourself back to a more youthful look, cosmetic surgery may be an option for you. To book an appointment or a consultation for cosmetic surgery, the contact telephone number and address for Nuffield Health Cheltenham Hospital, can be found below.
If you would like to find out if you are suitable for cosmetic surgery and how much it may cost, or any specific information about a particular procedure or treatment, please complete the form on the right hand side, and an advisor will contact you.
Nuffield Health Cheltenham Hospital
Nuffield Health Cheltenham Hospital
Hatherley Lane
Cheltenham
Gloucestershire
GL51 6SY
Tel: 01242 246500
Full clinic details: Nuffield Cheltenham Hospital can be found on the more peaceful fringes of Cheltenham, and is an extremely modern facility both in terms of its decoration and the equipment you can find within its advanced surgical theatres. Services offered at the Cheltenham Hospital are constantly evolving, and at present encompass a range of surgical and non-surgical treatments, including a cosmetic offering which is the envy of many competitors. The hospital does more than claim a commitment to patient safety and healthcare, but is so dedicated to maintaining cleanliness that the hospital is free of both MRSA and C Diff, hospital infections that have been rife and problematic in other healthcare facilities across the country. GPs can be made available for your convenience should you request such a service, and the hospital otherwise boasts 31 private en-suite beds, 3 major operating theatres (2 with laminar flow), as well as an on-site pharmacy.
Cosmetic surgery & treatments offered at this clinic: Abdominoplasty, breast augmentation (enlargement), breast reduction, breast uplift, brow lift, ear correction (ear repositioning/otoplasty), eyelid reshaping (blepharoplasty), facelift, laser hair removal, liposuction, nose reshaping (rhinoplasty), tummy tuck.
---
COSMETIC SURGERY
UK HEALTH CENTRES
SELECT A LOCATION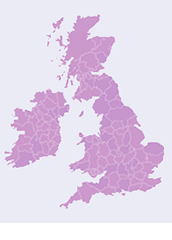 UK Health Centre