The Hospital Group - Nottingham Clinic
The demand for cosmetic surgery is becoming increasingly high and more and more accessible. If you are unhappy with the appearance of a part of your body or want to rejuvenate yourself back to a more youthful look, cosmetic surgery may be an option for you. To book an appointment or a consultation for cosmetic surgery, the contact telephone number and address for The Hospital Group - Nottingham Clinic, can be found below.
If you would like to find out if you are suitable for cosmetic surgery and how much it may cost, or any specific information about a particular procedure or treatment, please complete the form on the right hand side, and an advisor will contact you.
The Hospital Group - Nottingham Clinic
The Hospital Group - Nottingham Clinic
2 North Road
West Bridgford
NG2 7NH
Tel: 0845 762 6727
Full clinic details: Located in West Bridgford, the Nottingham Clinic of The Hospital Group can be found a few minutes' drive from Nottingham's Queens Drive and Lenton Lane Industrial Estates, as well as the Nottingham University Hospitals NHS Trust and University of Nottingham. The clinic provides an excellent aftercare offering for anyone who has recently gone through a cosmetic surgery, the clinic is also known for offering highly commended non-surgical treatment and surgical consultations.
Cosmetic surgery & treatments offered at this clinic: Consultations for cosmetic surgery, non-surgical treatments & after-care.
---
COSMETIC SURGERY
UK HEALTH CENTRES
SELECT A LOCATION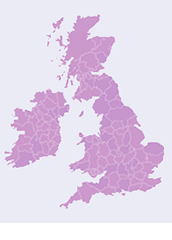 UK Health Centre