Transform Cosmetic Surgery Altrincham
The demand for cosmetic surgery is becoming increasingly high and more and more accessible. If you are unhappy with the appearance of a part of your body or want to rejuvenate yourself back to a more youthful look, cosmetic surgery may be an option for you. To book an appointment or a consultation for cosmetic surgery, the contact telephone number and address for Transform Cosmetic Surgery Altrincham, can be found below.
If you would like to find out if you are suitable for cosmetic surgery and how much it may cost, or any specific information about a particular procedure or treatment, please complete the form on the right hand side, and an advisor will contact you.
Transform Cosmetic Surgery Altrincham
Transform Cosmetic Surgery Altrincham
Bowdon Clinic
Green Walk
Cheshire
WA14 2TQ
Tel: 0800 655 6406
Full clinic details: Transform Cosmetic Surgery operates clinics across the country, and its flagship site in the north is a welcoming clinic in Cheshire's Bowden. The clinic keeps flexible opening hours to ensure that everyone can access its services and facilities when needed. The clinic offers non-surgical and surgical cosmetic treatments, as well as the option to pursue cosmetic dental treatments all within one extremely convenient site that caters to all your needs.
Cosmetic surgery & treatments offered at this clinic: Cheek implants, arm lift, cheek implants, breast enlargement, chin implants, buttock implants, chin implants, breast reduction, ear correction, calf implants, ear correction, breast uplift, eye bag removal, calf implants, breast uplift, facelift, female genital surgery hair transplantation, nipple correction, liposuction, Laser Lipo, nose surgery, chest reduction, thigh lift, weight loss, tummy tuck.
---
COSMETIC SURGERY
UK HEALTH CENTRES
SELECT A LOCATION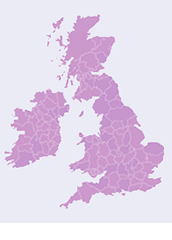 UK Health Centre