Cosmetic Surgery Clinics in Leeds
The demand for cosmetic surgery is becoming increasingly high. If you are unhappy with the appearance of a part of your body or want to rejuvenate yourself back to a more youthful look, cosmetic surgery may be an option for you. Cosmetic surgery (or plastic surgery) clinics can be found throughout the UK, including Leeds.
If you are interested in a particular cosmetic procedure, complete the form on the right hand side, with a brief message describing the surgery or treatment that you are interested in. If we represent a clinic, an advisor will contact you in due course. Procedures include:
If you would like to book an appointment for a cosmetic surgery consultation (many clinics offer free initial consultations) in Leeds, complete the contact form above or choose a clinic from the list below. Most cosmetic surgery clinics offer various plastic surgery and cosmetic procedures.
Cosmetic Surgery Leeds & near Leeds
« ADD YOUR CLINIC »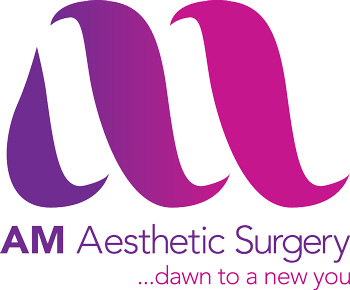 AM Aesthetic Surgery - 0800 246 5636
Spire Elland Hospital, Elland Lane, Elland HX5 9EB
The Yorkshire Clinic, Bradford Rd, Bingley, West Yorkshire BD16 1TW
AM Aesthetic Surgery takes pride in delivering very high quality of cosmetic surgical outcomes as reflected in the huge level of satisfaction in our patients.
2 Leighton Street
Leeds
West Yorkshire
LS1 3EB
Tel: 0113 388 2000
Details: Nuffield Health Leeds Hospital is a new centre only open since September 2002 within the centre of Leeds. The building houses the latest technologies needed to provide a truly exceptional healthcare ...
Jackson Avenue
Roundhay
Leeds
West Yorkshire
LS8 1NT
Tel: 0113 218 5977
Details: Spire Leeds Hospital can offer many benefits over other private healthcare providers and the National Health Service. At Spire Leeds Hospital patients aren't put on a waiting list and can see a ...
Methley Lane
Methley
Leeds
West Yorkshire
LS26 9HG
Tel: 01977 518518
Details: Spire Methley Park Hospital has one of the UK's largest cosmetic departments which delivers both surgical and non-surgical treatments. A completely new and state of the art plastic surgery unit ...
1 Albion Place
Leeds
Yorkshire
LS1 6JL
Tel: 08000 46 1000
Details: Surgicare Leeds is not far from the city centre's rail and bus stations, and is also easy to get to by road at 1 Albion Place. The clinic can provide you with SurgiCare's superb brand of cosmetic, ...
38a Park Square North
Leeds
Yorkshire
LS1 2NY
Tel: 0800 085 4984
Details: The Harley Medical Group's Leeds Clinic has moved to a brand new location in Park Square North as part of its continuing dedication to providing the best service for its patients. Debbie Griffith, the...
34 Albion Place
Leeds
LS1 6JH
Tel: 0845 762 6727
Details: Leeds' Albion Place houses a clinic belonging to The Hospital Group, a leading provider of cosmetic services, surgical and otherwise, in the UK. The centre offers a number of different services, of ...
45 Park Square North
Leeds
LS1 2NP
Tel: 0800 599 9911
Details: Managed by Simona Baglioni, The Private Clinic in Leeds brings a nationally recognised cosmetic service to one of the country's most populous and industrious cities. Open on weekdays and Saturdays to ...
414-418 Harrogate Road
Moortown
Leeds
Yorkshire
LS17 6DN
Tel: 0800 655 6406
Details: Leeds can boast a brand new clinic under Transform Cosmetic Surgery, a facility that is modern, friendly, and professional. Opened in early 2010, the clinic can provide a number of different advanced ...
4 Lisbon Square
Lisbon Street
Leeds
West Yorkshire
LS1 4LY
Tel: 0333 0 14 10 14
Find more Cosmetic Surgery Clinics »
---
COSMETIC SURGERY
UK HEALTH CENTRES
SELECT A LOCATION